Ideal for food and wine lovers
Discover the flavours of Umbria with our 3-day wine and food trip. A gourmet tour of art, history and religion! Enjoy a pleasant stay in welcoming 'Agriturismo' Italian country house accommodation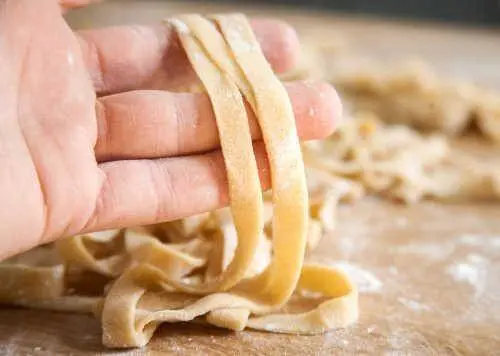 Enogastronomic tour in Umbria region, offering an extensive variety of landscapes and simple cuisine that enhances the flavors of locally sourced products. A restful 3 day break away from the metropolitan chaos, enjoying rural country house accommodation, in peaceful Assisi, Amelia, Todi and Montefalco.
Departure from Rome Hotel, Fiumicino Airport, Civitavecchia Port or Station. Other starting locations on request. The tour described is for a maximum of 12 people, ideal for groups of friends and couples.
Departure dates available:
September – October – Other dates on request
Price per person Eur. 665,00 in double / twin room
Price per person Eur. 715,00 in a single room
Minimum 12 people
The price includes:
– 16-seater minibus with driver available for the trip
– Professional assistant during the tour
– 2 nights in Farmhouse / Hotel or similar with breakfast included
– Guided tour of Assisi, Todi and Amelia
Food and Wine Experiences
– 1 visit to the Olive groves and Frantoio
– Tasting of 3 types of oil (Conventional Oil, Organic Oil, Rajo Monovarietal Oil)
– 1 light lunch (bruschetta, quick soup, biscuits with oil, water and wine)
–  Visit to the winery with guided tasting with selection of 4 wines in the winery in Montefalco
– Light lunch at the winery in Montefalco (Antipasto, spelled pasta with seasonal seasoning, cooked vegetables and homemade biscuits accompanied by Montefalco Sagrantino Passito)
– Cooking course with professional chef and dinner included- 1 dinner in a restaurant selected in Amelia
The price does not include:
– Tipping- Tourist tax (if required)
– What is not expressed in "The price includes"
Enogastronomic Tour in Umbria – food wine trip in Italy

Day 1 : Rome – Amelia
Departure from Rome city airport, port or station, as indicated by you ( You choose ). After around 2 hours, we will reach the town of Amelia. This is where our journey to discover Umbrian food and wine begins. We will visit an olive grove and olive oil mill. Then have a light lunch within the splendid setting of the Umbrian hills. Head to our country house accommodation for check-in and relaxation time.
At 5 pm we meet the guide for a tour of the city of Amelia. Our guide will take you for a walk, which looks back in time to reveal the origins of a city whose ancestry even dates back to pre- Roman times: the imposing polygonal walls and narrow alleyways with stone buildings fascinate every visitor. The tour will start from the Belvedere panoramic view point, from where you can appreciate the lovely view of the valley. Then we will visit the Cathedral devoted to 'San Fermina', the Decagonal Tower, incomparable in shape and beauty. After which the tour continues with a visit to the splendid theatre, indeed inspiration for the creation of the 'Teatro La Fenice di Venezia' theatre in Venice. Depending on available time, the tour will continue with a visit to the 'Sotterranei' or 'underground Roman Amelia' with its perfectly preserved Roman cistern.
Dinner will be in the charming city centre to taste the excellent local products. Return to the country house accommodation
Day 2 : Amelia- Todi – Montefalco- Amelia
Breakfast in the country house. 8.30 am departure for Todi. 9.30am arrival in Todi. Meet with the guide for a tour of this beautiful town, surrounded by three layers of Etruscan, Roman and medieval walls that safeguard countless treasures. The splendid Piazza del Popolo with the 'Palazzo Comunale' or 'Town Hall', the 'Palazzo del Capitano' and the magnificent 'Palazzo dei Priori', from here you can see some intriguing corners of the city. We will visit the 'Duomo' featuring a long Romanesque staircase and façade and Church of San Fortunato situated behind it, here lies the tomb of Jacopone da Todi within the crypt. By going back down the narrow streets in the old town we reach the Church of Consolation.
At the end of our tour we will continue on to nearby Montefalco to visit to a farm business. Therefore, we can taste a selection of 4 wines and have lunch which will be served in the company's cellar whilst being able to sample locally sourced products and specialities of the area.
In the afternoon we return to our country house accommodation for some relaxation and free time. At 6 pm the farmhouse chef will be ready to host a fun cooking class, each participant will knead the flour, roll out the dough with the "rolling pin" and cut the dough and learn how to make their own own fresh homemade pasta. As always starting from the simplicity of the local ingredients, with their genuine flavors and authentic aromas, moving on to create a second course and finally dessert. At the end of the cooking course, we will sample our freshly prepared dishes accompanied by local wine. Overnight stay
Day 3: Amelia- Assisi – Rome
Departure for Assisi at around 8.30 to visit the House of San Francesco. Following an itinerary on foot through the picturesque narrow streets which offer a glimpse of the countryside below, we will retrace the story of Francesco, the stable where, as the story goes his mother gave birth to him, his parents house, the new Church , the magnificent 'Piazza del Popolo' with the 'Palazzo Comunale 'or 'Town Hall' and the Church built upon an ancient Temple, the Church of 'Santa Chiara' and the extraordinary 'Basilica of San Francesco'. Free time to continue looking around Assisi as you please. Independent lunch, our assistant will advise you where to go and eat according to your requests. Return to Rome, at the airport, port or station,( You choose )