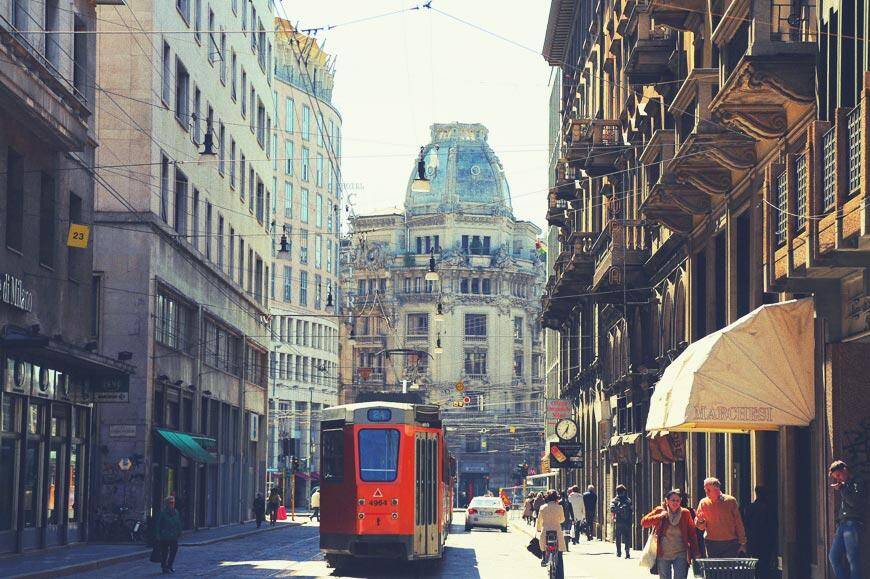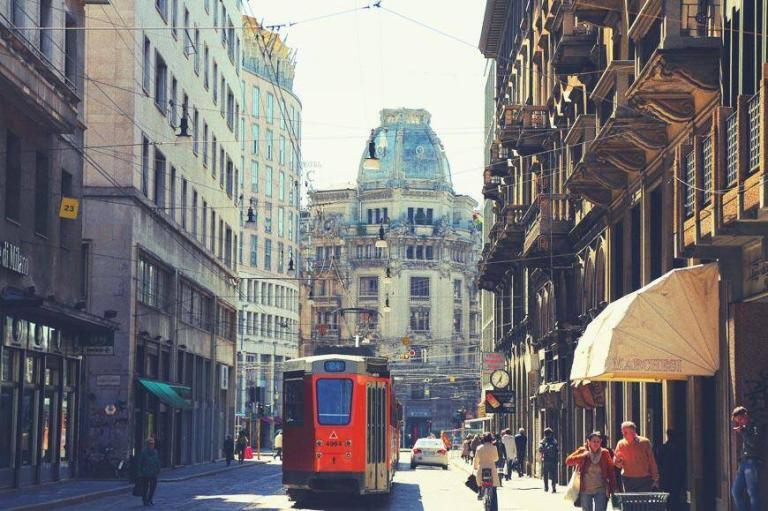 "Discover the City of Fashion, Art, and Taste!"
Guide of Milan for Newbies
"Welcome to Milan, a city rich in history and culture in a combination of tradition and modernity. Located in northern Italy, Milan is one of the largest and most vibrant cities in the country, renowned for fashion, design, art, and finance. Our Quick Guide to Milan for Beginners will accompany you in discovering the treasures of this fascinating and hectic metropolis, providing you with essential information on the main attractions.
Milan is located in the Po Valley and has about 1.4 million inhabitants. The metropolitan area, which includes the surrounding areas and neighboring cities, has a total population of over 3.2 million inhabitants. The city is one of the main tourist destinations in Italy, both for business and cultural tourism. Every year, there are about 10 million arrivals of international tourists and over 12 million overnight stays in over 800 accommodation facilities."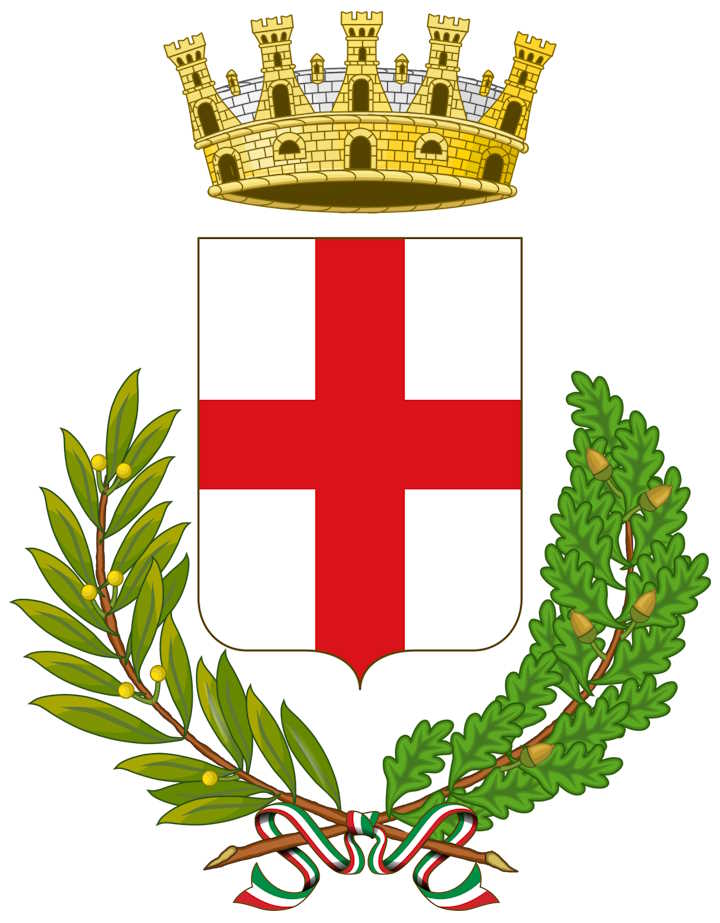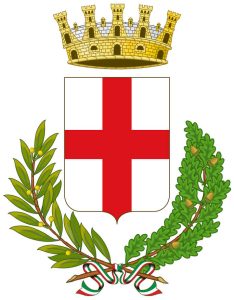 The history of Milan is a fascinating interweaving of influences and events that have shaped the city over the centuries. The city was founded in 222 BC as a Roman colony called "Mediolanum". Its strategic position made it an important commercial and military center of the Roman Empire. During the Middle Ages, Milan came under the dominion of the Visconti family and experienced a period of great cultural and artistic splendor with the construction of the Milan Cathedral and Sforza Castle. In the fifteenth century, the Sforza family took power and Milan transformed into one of the most famous courts in Europe. During the Renaissance period, Milan was governed by the Dukes of Milan, supported by the Spanish, and became an important artistic center, with the presence of artists such as Leonardo da Vinci and Bramante. After Italy was unified in 1861, Milan continued to grow and prosper, becoming one of the most dynamic and cosmopolitan cities in Europe.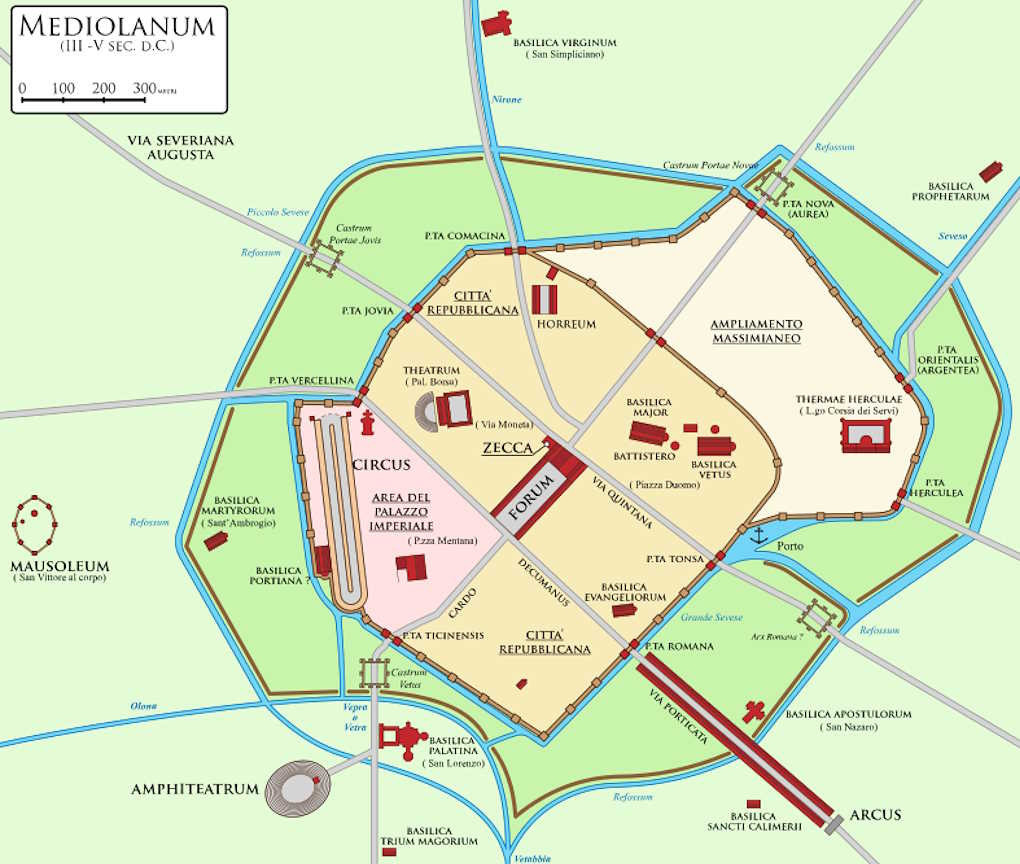 Main attractions of Milan
It is rare to find a metropolis as full of attractions as Milan.
With a millenary history and a lively contemporary atmosphere, the city offers unique and unforgettable experiences. Here are some of Milan's main attractions that cannot be missed.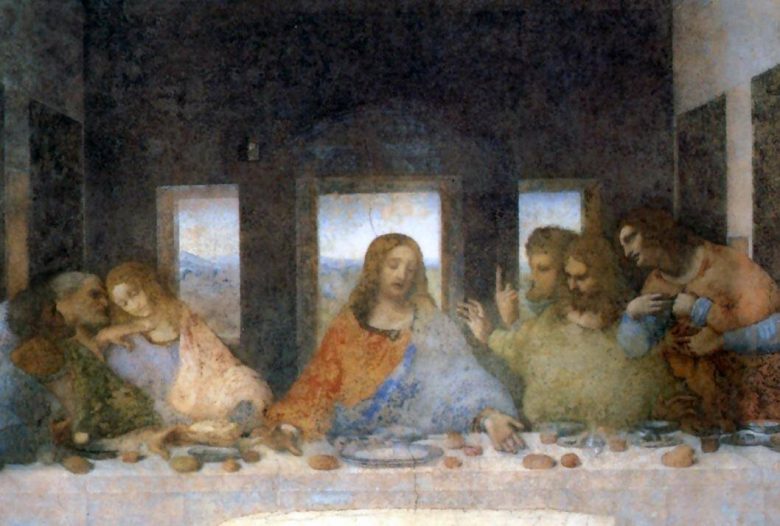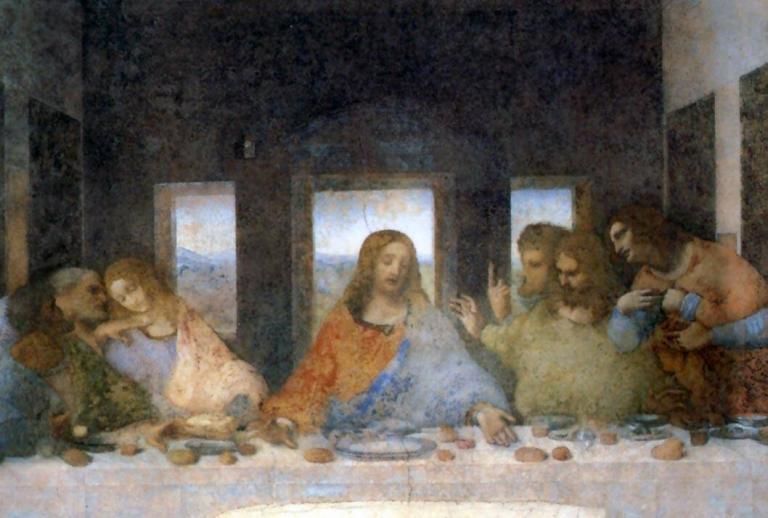 Duomo
The Cathedral of Milan, or Duomo, is the undisputed symbol of Milan. This impressive Gothic cathedral, characterized by an intricate facade with numerous spires and statues, dominates the city's main square and is one of the largest religious buildings in the world. You can climb to the terrace to enjoy breathtaking panoramic views of the city.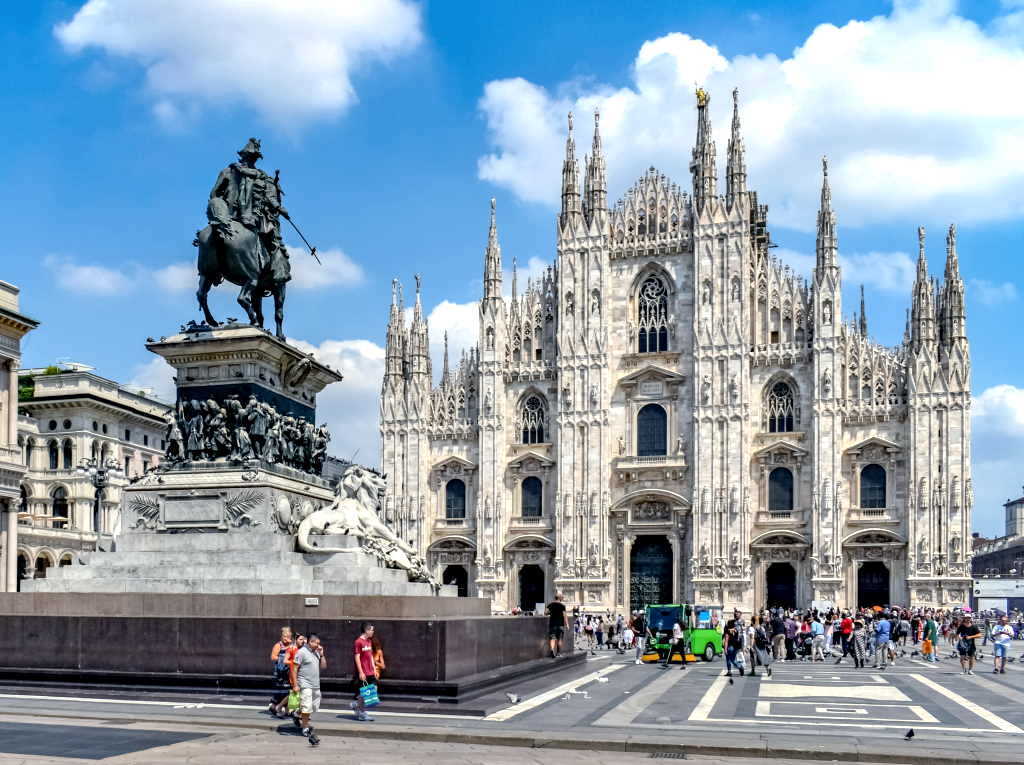 Vittorio Emanuele II Gallery
Located next to the Duomo, the Galleria Vittorio Emanuele II is a fascinating iron and glass structure that houses high-end fashion shops, historic cafes, and restaurants. Walking through the Gallery is like taking a dip in the luxury and beauty of Italian architecture.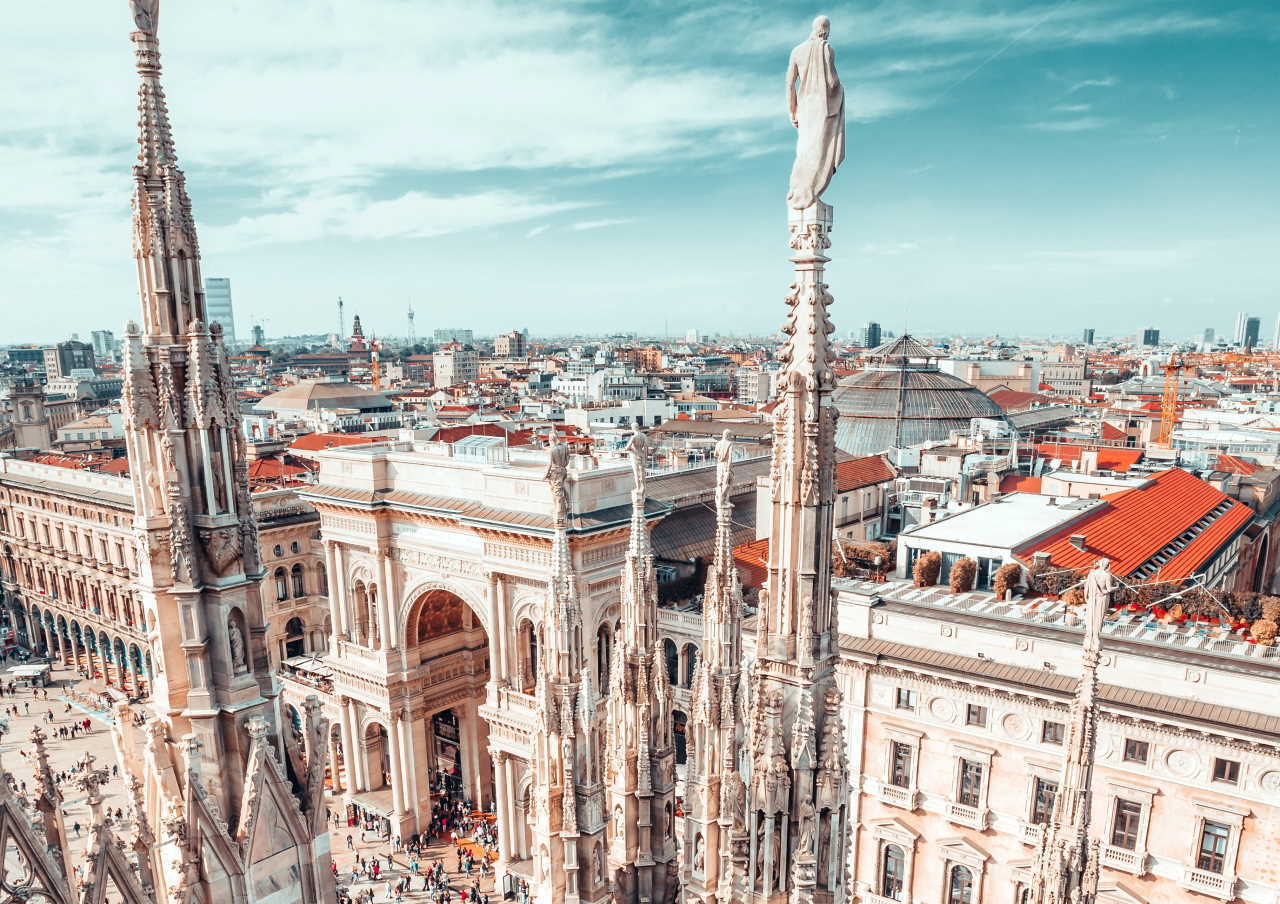 Teatro alla Scala
Teatro alla Scala is the ultimate temple of classical music, known worldwide for its exceptional acoustics and spectacular productions. This prestigious theater has been at home to numerous musical talents over the centuries. If you have the chance, don't miss the opportunity to attend a show or a guided tour behind the scenes.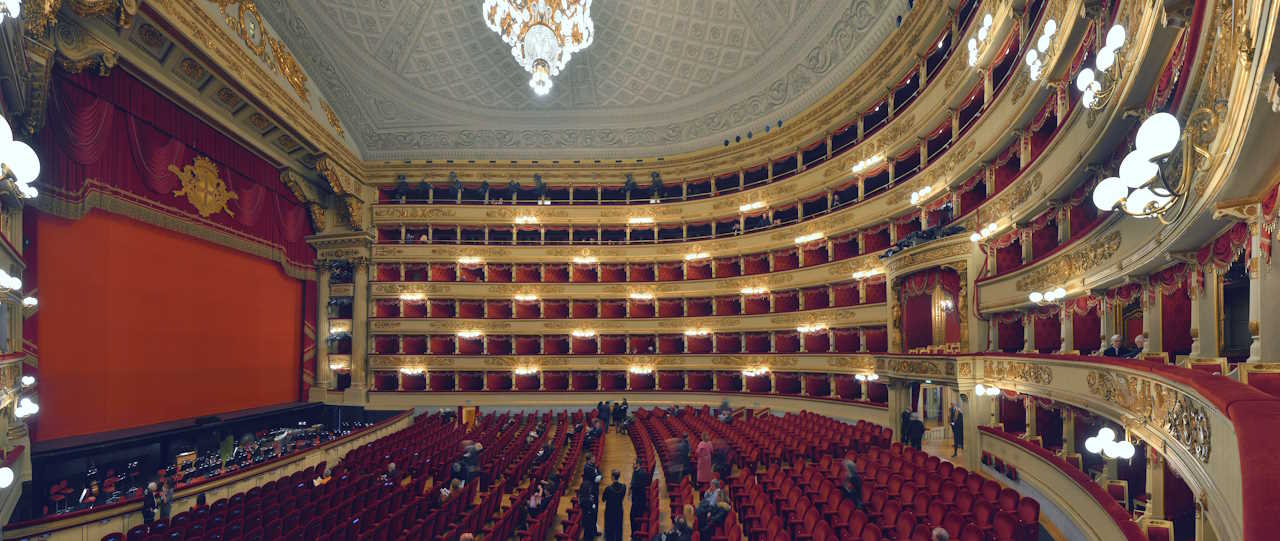 Sforza Castle
This imposing castle, dating back to the fifteenth century, was the residence of the powerful Sforza family. Today it houses several museums and art galleries, including the Museum of Ancient Art and the Pinacoteca of the Castello Sforzesco.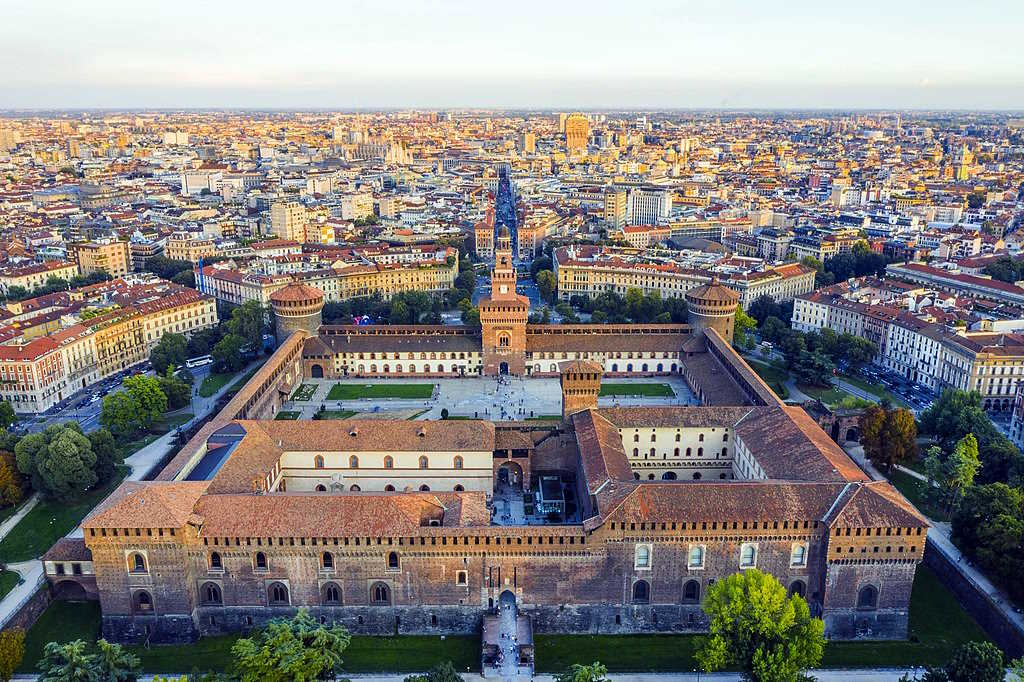 Brera neighborhood
The Brera neighborhood is known for its bohemian atmosphere, cobblestone streets, artistic shops, historic cafes, and trendy boutiques. Art lovers cannot miss a visit to the Pinacoteca di Brera, which houses a rich collection of Italian and European art. Among the masterpieces present are works by artists such as Caravaggio, Raphael, and Titian.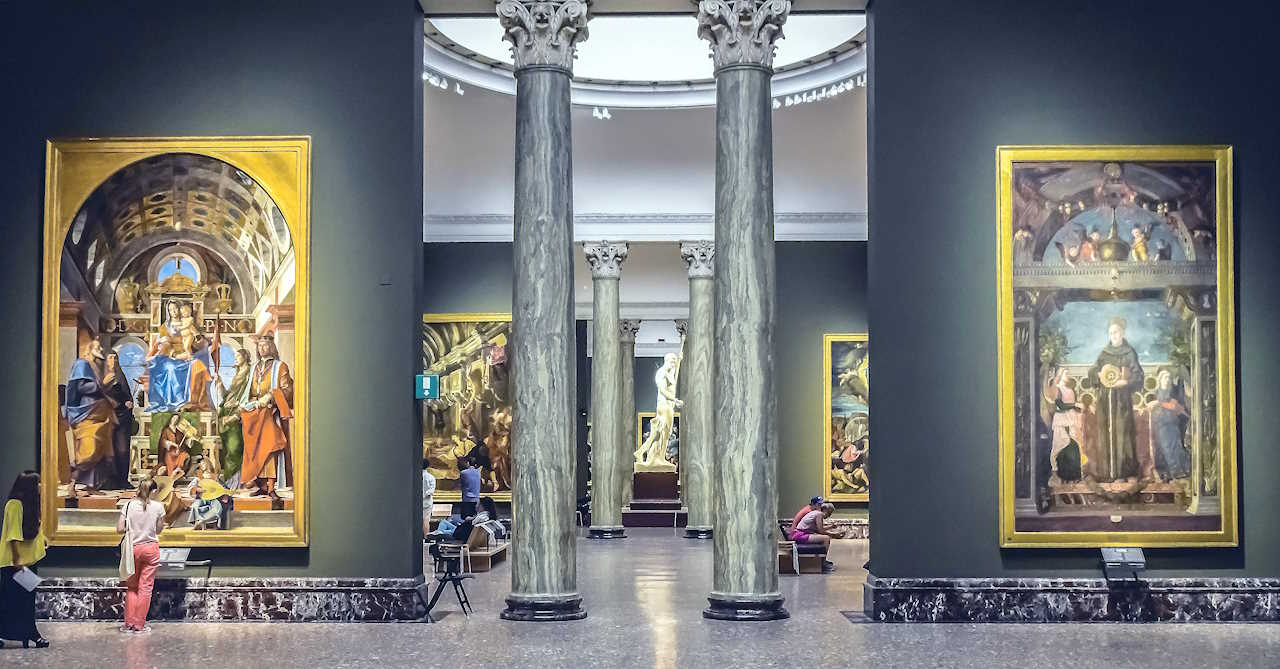 Art and Culture
The city is a paradise for lovers of art, music, theater and all forms of creative expression. Milan is characterized by a rich calendar of events, festivals and cultural events that take place throughout the year and that celebrate creativity in all its nuances, making it a reference point for emerging and experimental artists from all over the world.
There are also numerous cultural centers, such as the Fondazione Prada and the PAC (Contemporary Art Pavilion), which host exhibitions and cultural events of great relevance.
But the beating heart of the Milanese art scene is represented by its numerous museums and art galleries. Like the famous Museo del Novecento, located in Piazza del Duomo, which houses a vast collection of 20th century art, including masterpieces by Modigliani, Boccioni and Balla.
There are numerous theaters and concert halls, which offer theatrical productions, concerts and artistic performances. Major theaters include the Piccolo Teatro di Milano, which offers a wide range of theatrical performances, and the Teatro degli Arcimboldi, a modern space dedicated to opera, concerts and musicals.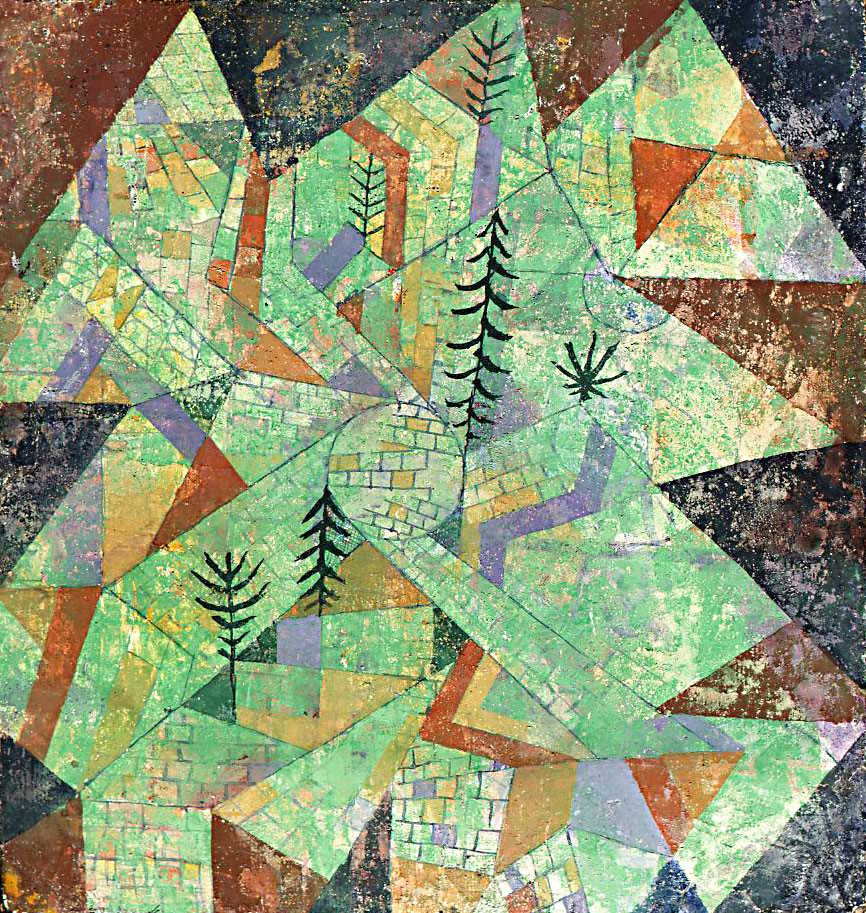 Architecture
The architecture of Milan ranges from gothic to modern, testifying to the transformation and evolution of the city over the centuries.
Especially in the 20th century, Milan established itself as an important center of modern architecture and design. An emblematic example is the Porta Nuova district, a symbol of contemporary architecture, with its futuristic towers and avant-garde design buildings. The Pirellone, officially known as Palazzo Pirelli, with its 127 meters in height and a structure characterized by clean lines and glass, is one of the most recognizable symbols of the city's imposing skyline. This skyscraper was designed by the famous architect Giò Ponti and opened in 1960. In Porta Nuova is also located the elegant and slender Torre Unicredit, 231 meters high, which dominates the urban panorama. And the Bosco Verticale, an avant-garde architectural work that offers a harmonious fusion of nature and urbanization. Designed by architect Stefano Boeri and completed in 2014, this innovative project has captured the attention of the whole world for its beauty and its environmental sustainability.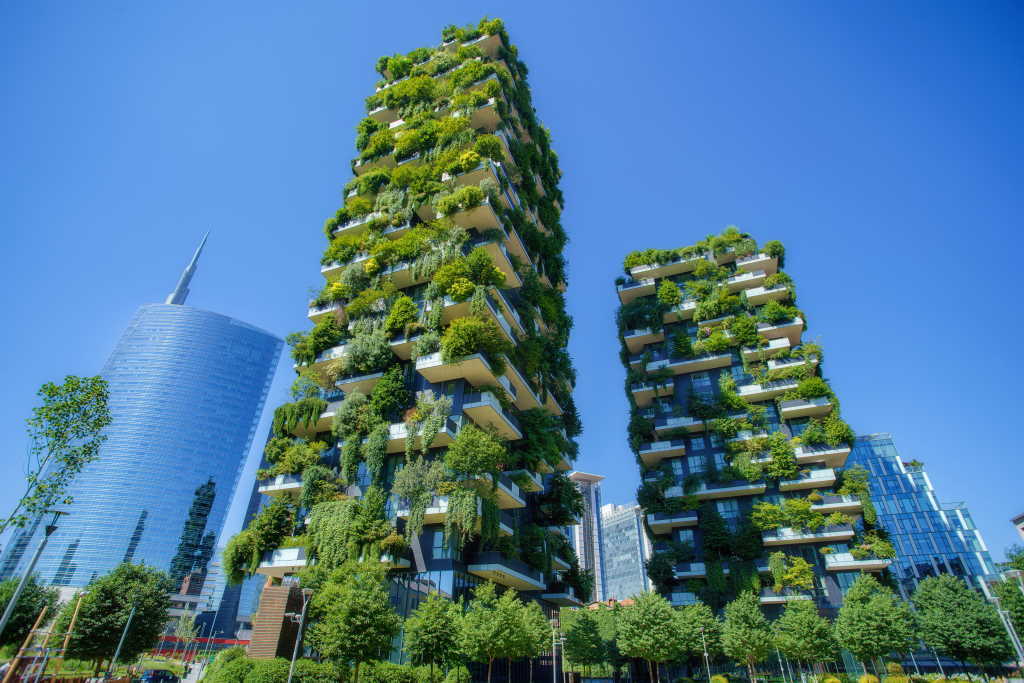 Fashion and Design
Since the beginning of the 20th century, Milan has played a fundamental role in the fashion industry. Internationally renowned fashion houses such as Armani, Versace, Prada, and Dolce & Gabbana are based here and have contributed to consolidating Milan's reputation as a center of excellence in fashion. Every year, the city hosts Milan Fashion Week, one of the most important events in the industry, where designers, models, and fashion enthusiasts from all over the world gather to present the latest collections and establish future fashion trends.
MILANO MODA DONNA Photo: Paolo Lanzi/Launchmetrics.com/spotlight
But Milan is not just about fashion. The city is also a hub of talent in the field of design. Art and design are an integral part of Milan's culture, and its streets are dotted with innovative architectural works and unique creative spaces. Milan hosts the Salone del Mobile, one of the most prestigious design fairs in the world, with cutting-edge creations.
The influence of Milanese design extends beyond the boundaries of fashion and furniture. The city is a vibrant center for innovation and the creative industry in general. Museums dedicated to design, such as the Triennale Design Museum and the Triennale Design Museum of Milan, offer a complete overview of the history and evolution of Italian and international design.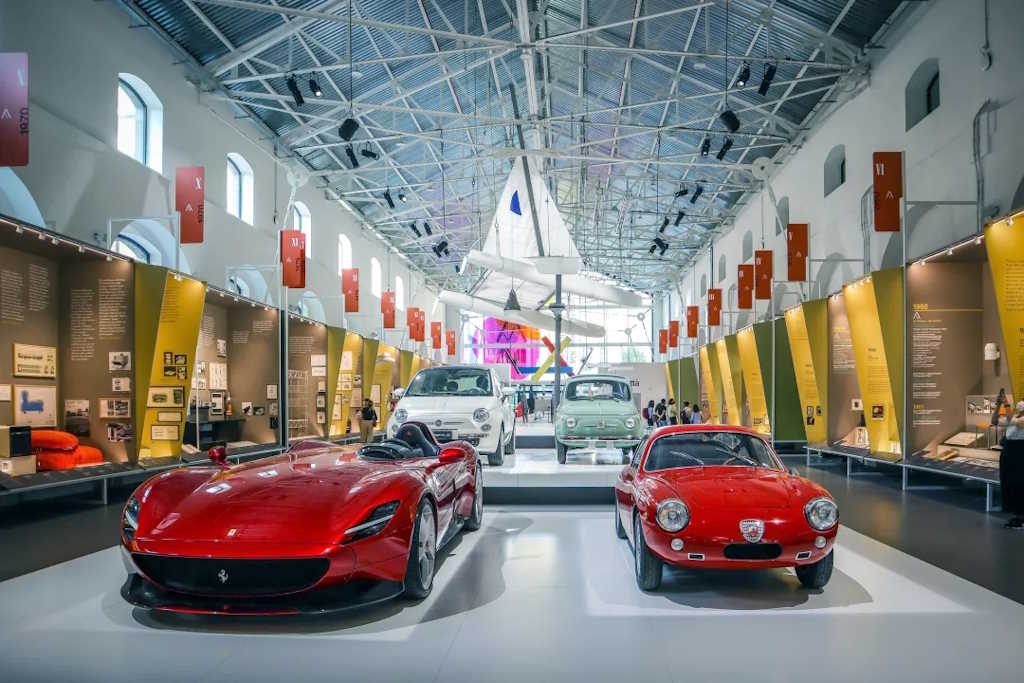 Gastronomy
The gastronomy in Milan is truly a spectacle for the senses. From traditional dishes to the most innovative proposals, the city offers an exceptional culinary experience that will satisfy even the most demanding palates. So, don't miss the opportunity to explore Milan's gastronomic scene and let yourself be conquered by its unique flavors.
Read our food and wine guide to Milan.
Leggete la nostra guida eno-gastronomica di Milano
Movida
When the sun goes down, the city transforms and the famous "Milanese movida" comes to life, an explosion of energy, fun and nightlife that spreads through its streets and squares. The Milanese movida is a fusion of culture, trends and lifestyles that attracts young people and adults from all backgrounds. From trendy cocktail bars to underground clubs, from the most refined restaurants to fashionable wine bars, there is something for every taste and preference. The evening usually starts with an aperitif in one of the many trendy venues scattered throughout the city. Aperitifs in Milan are an institution, the perfect opportunity to socialize with friends, relax after a long day at work and immerse yourself in the Milanese atmosphere. After the aperitif, the choice of entertainment is endless. Milan's clubs host some of the best DJs and international artists, offering nights of endless music and dancing. These are places where fashion mixes with music and people dance until the early hours of the morning. The more adventurous can choose to explore the underground event scene, where you can discover performances by emerging artists, unconventional theatre performances and artistic installations. Along the banks of the Navigli, a system of canals fed by the Ticino river, there are numerous bars, restaurants and cafes that come to life especially at night, offering a wide range of traditional and international cuisine.
Sport
For sports lovers, one of the main attractions is the historic San Siro Stadium, home to Milan's two great football clubs, Inter and Milan. Admire the atmosphere and energy during a match or, if there are no sporting events in progress, take a tour to discover the secrets and history of this legendary stadium.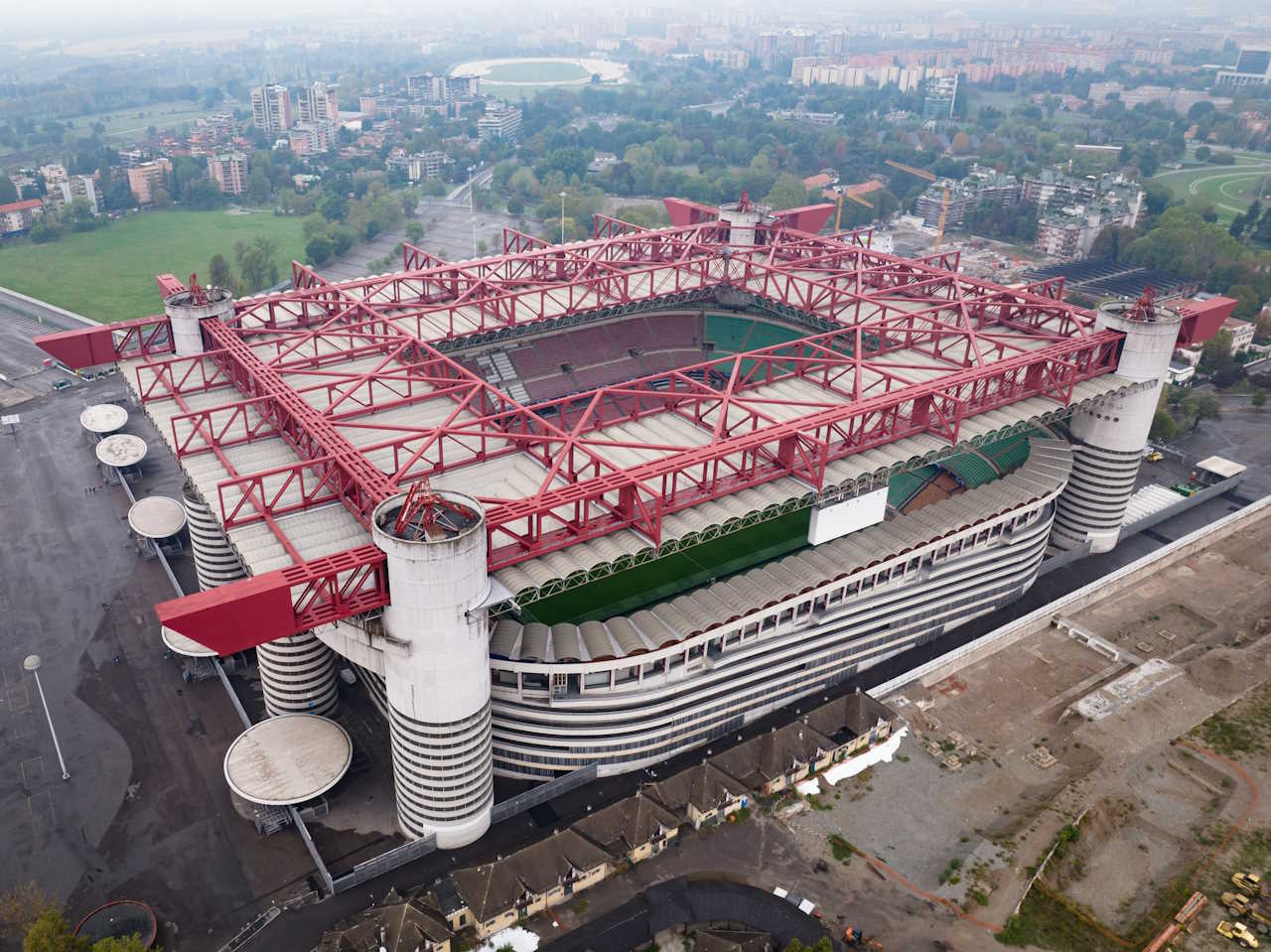 Milan hosts several internationally renowned fairs.
Fiera Milano Rho ranks among the most significant exhibition complexes globally, while Fiera Milano City, located in the heart of the city, is another essential exhibition center. The following are some of the main annual fairs held in Milan, but this list is not exhaustive. It's always best to visit the official fair websites or contact organizers for updated information on the dates and editions of the fairs of interest to you.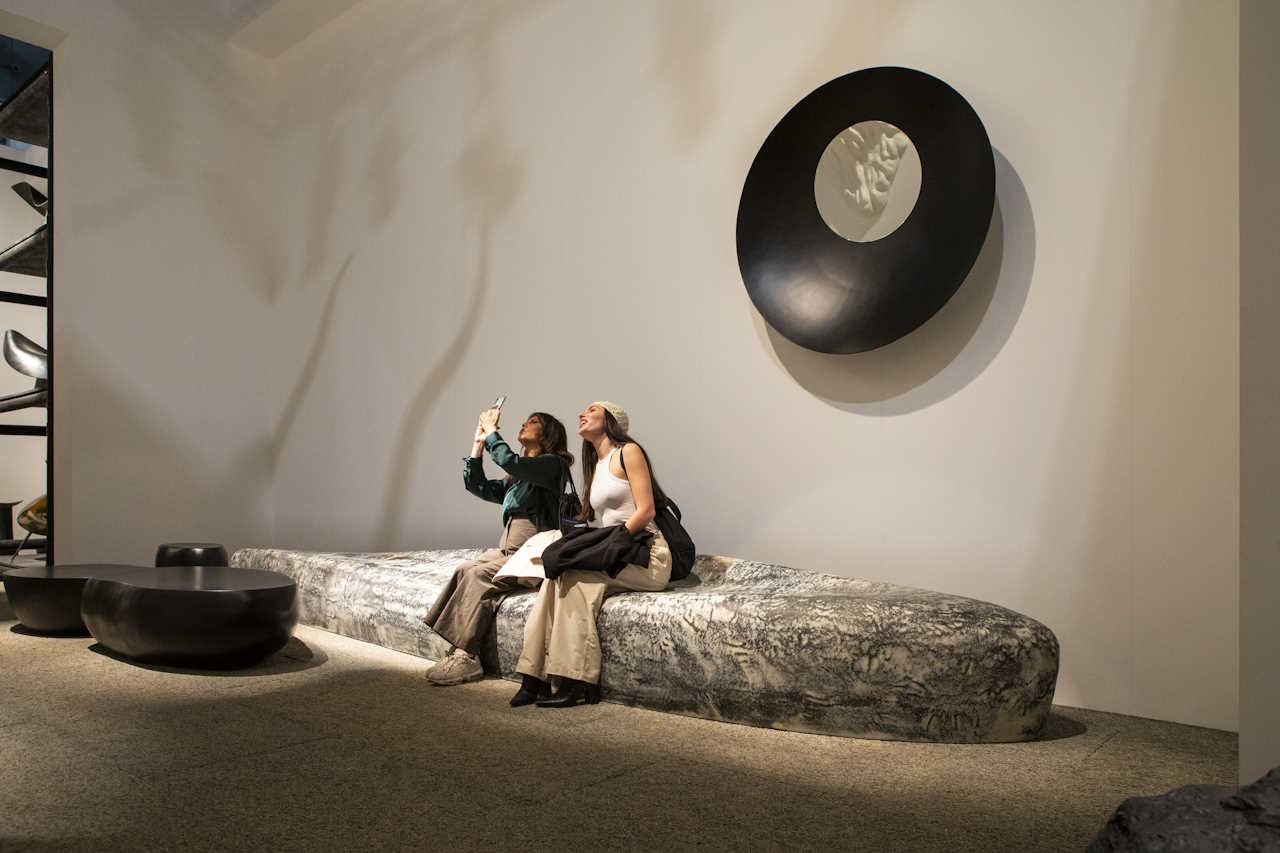 The Salone del Mobile is a large furniture and design exhibition that attracts visitors and exhibitors from around the world. It takes place in April.
Bit – Borsa Internazionale del Turismo
An international tourism fair held in February for tour operators, travel agencies, airlines, and accommodation providers.
Micam is devoted to footwear and is held twice a year in February and September, showcasing shoes for men, women, and children from brands and manufacturers worldwide.
A fashion week dedicated to women's collections for autumn/winter and spring/summer, held in February and September and is an important event for the fashion and clothing industry.
An international fair dedicated to design, home accessories, furnishings, and lifestyle products held in January and September.
MIDO is an international trade show on optics, optometry, and opthalmology held in February, focusing on the latest trends, technologies, and products related to eyewear.
EICMA – Esposizione Internazionale Ciclo Motociclo e Accessori
The world's largest international cycle, motorcycle, and accessory exhibition held in November. TuttoFood is an international trade show for the food and beverage industry held in May.
International exhibition dedicated to the food and beverage industry. It includes exhibitors from all over the world and offers a wide range of food and beverage products.
An international exhibition dedicated to leather, accessories, and components for footwear and leather goods held in February and September.
HostMilano is an international fair for food service, hospitality, and professional catering equipment held in October, showcasing the latest innovations and trends in equipment and services for the hospitality and catering industry.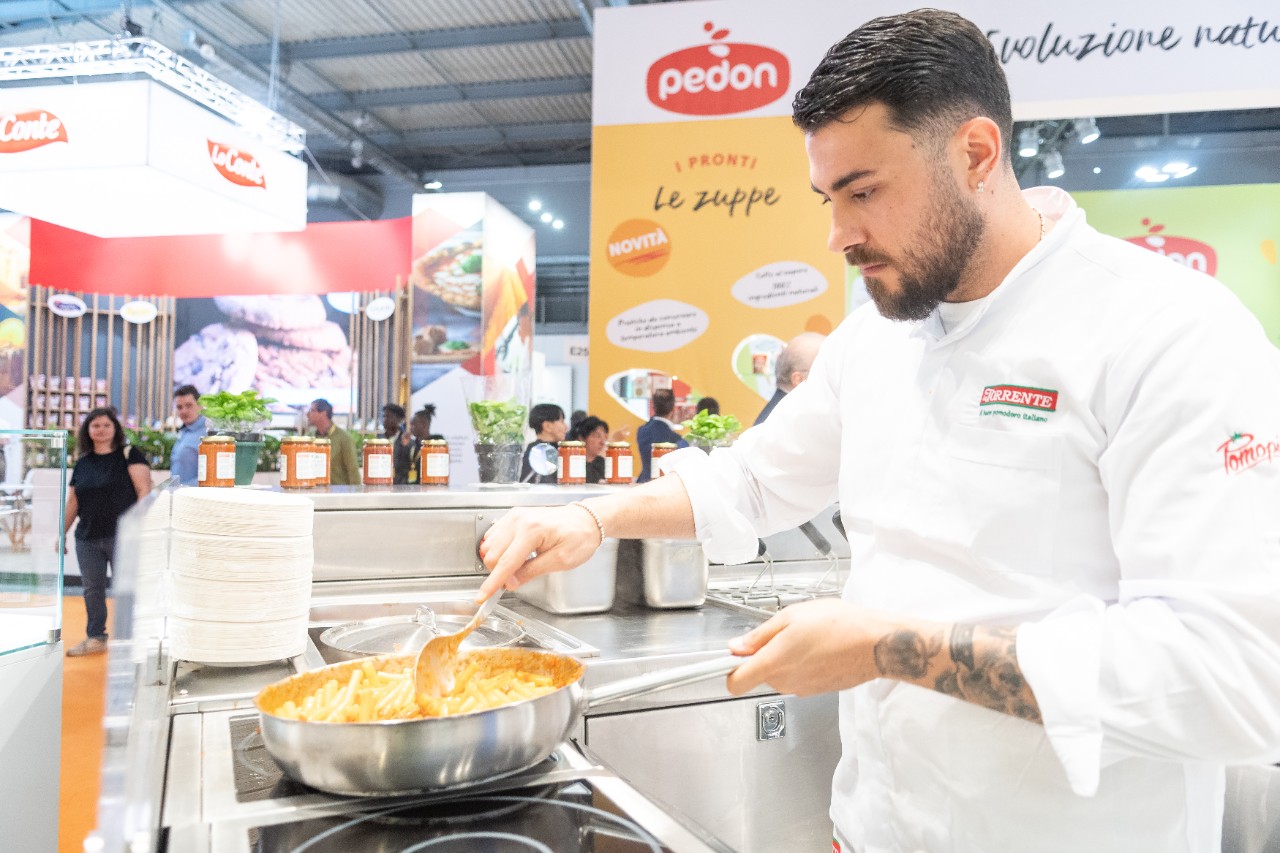 How to get around in Milan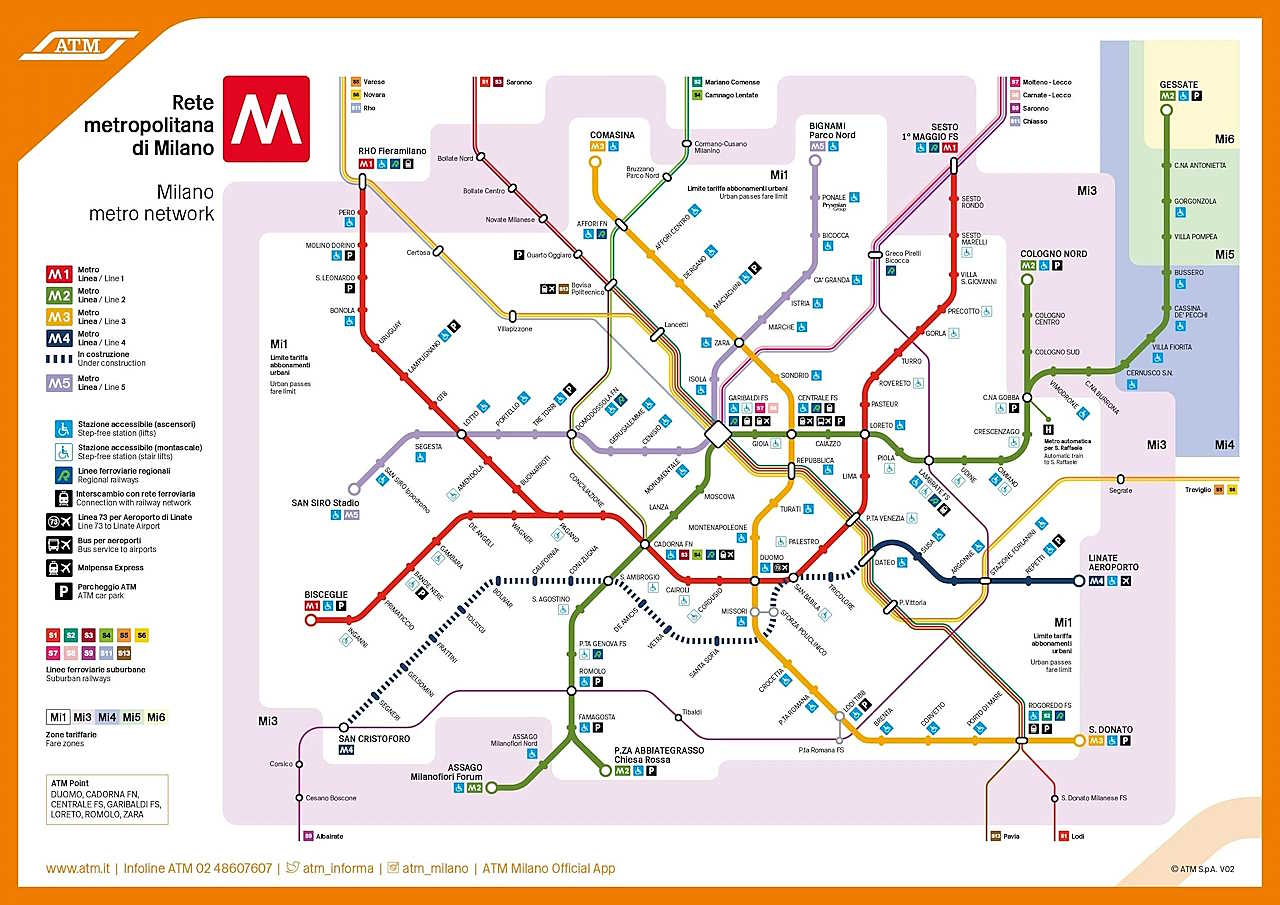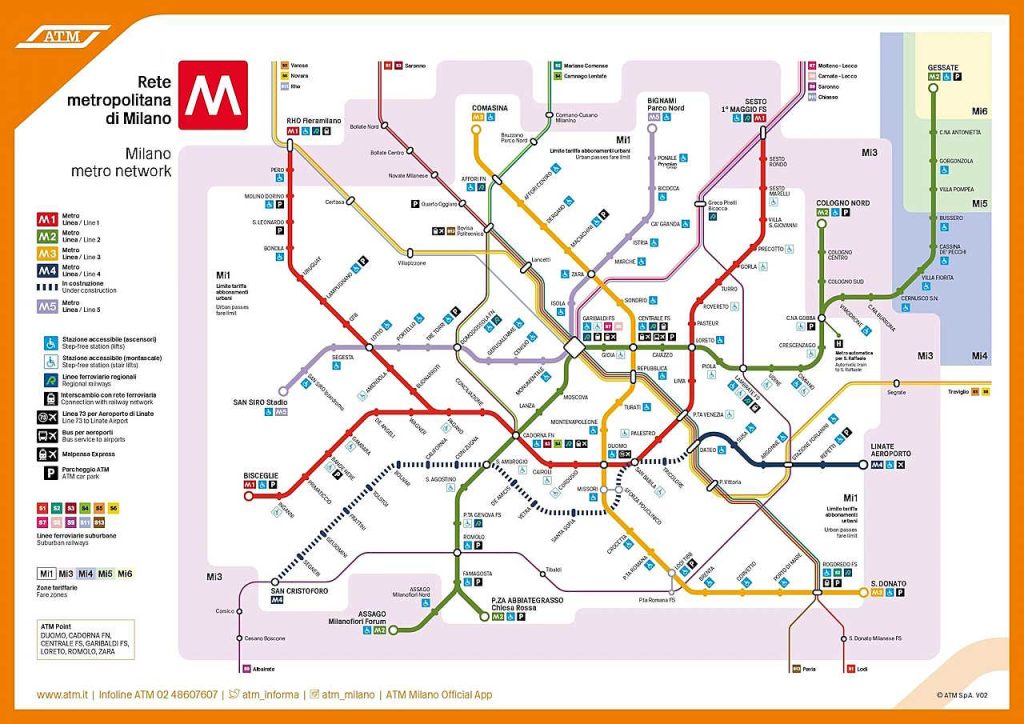 Public Transportation
Metro: Milan is served by a network of four subway lines (M1, M2, M3, M5) that cover much of the city and its surroundings. The subway is a fast and efficient way to move around Milan.
Tram: Milan has a extensive tram network that connects different parts of the city. Trams are comfortable and offer a unique perspective of the city.
Bus: There are numerous bus lines serving Milan and its suburbs. Buses are a good option to reach destinations not covered by the subway or tram.
Train: Milan is an important railway hub with regional, national, and international connections. The main station, Milan Central, is one of the largest in Europe.
Bike sharing: Milan's bike sharing system, called BikeMi, allows you to rent bikes to move around the city. It is a sustainable and healthy alternative for short trips.
Private Transportation
Car: Milan is well connected to the Italian and European highway network. However, traffic can be intense and finding parking can be difficult and expensive, especially in the city center.
Taxi: Taxis are a convenient but expensive option for moving around Milan. They can be found in different parts of the city or called through an app.
Air Transportation
Airports: Milan is served by two main airports. Milan-Malpensa Airport, located about 50 kilometers northwest of the city, is the main international hub. Milan-Linate Airport, located just 7 kilometers east of the city center, mainly handles domestic and European flights.
Transportation to and from the Airports
Milan's airports are connected to the city through shuttle services, trains, and buses. You can choose the transportation mode that suits your needs best.
In addition to these options, Milan also offers car sharing and private vehicle rental services.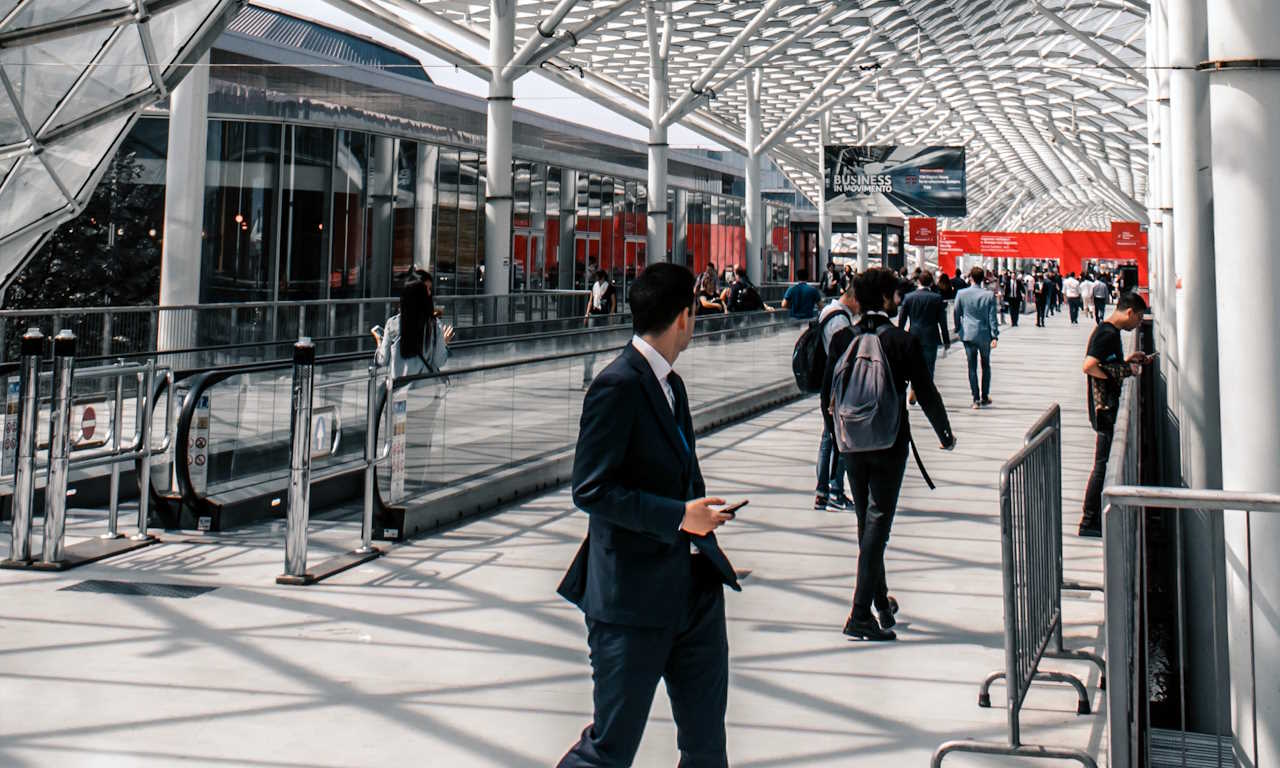 Milan is the main economic, financial, and commercial center of Italy.
Its local economy is continuously evolving, contributing to making Milan one of the most dynamic and competitive cities in the global industrial scene. Financial services are one of its pillars, with the Italian stock exchange and numerous banks, financial institutions, and consulting firms fostering a business-friendly environment.
Industry is another important sector of the local economy, ranging from fashion to automotive, electronics, and chemistry. The presence of large companies and a strong network of small- and medium-sized enterprises contributes to creating a dynamic and competitive industrial ecosystem.
Tourism is also a key factor, with millions of visitors attracted every year by the city's cultural offering, historical landmarks, fashion, and international events.
The service sector is constantly growing as well, with Milan being a center for commercial, financial, and legal activities, attracting professionals and businesses from all over the world. The expansion of companies in the fields of IT, technology, and innovation has contributed to making Milan a reference point in the digital economy. Numerous international fairs and events are held in Milan, attracting participants from all over the world and stimulating the local economy. Research and development are other factors that contribute to economic growth, with several research centers of excellence, top-level universities, and startup incubators promoting innovation and favoring the creation of new businesses.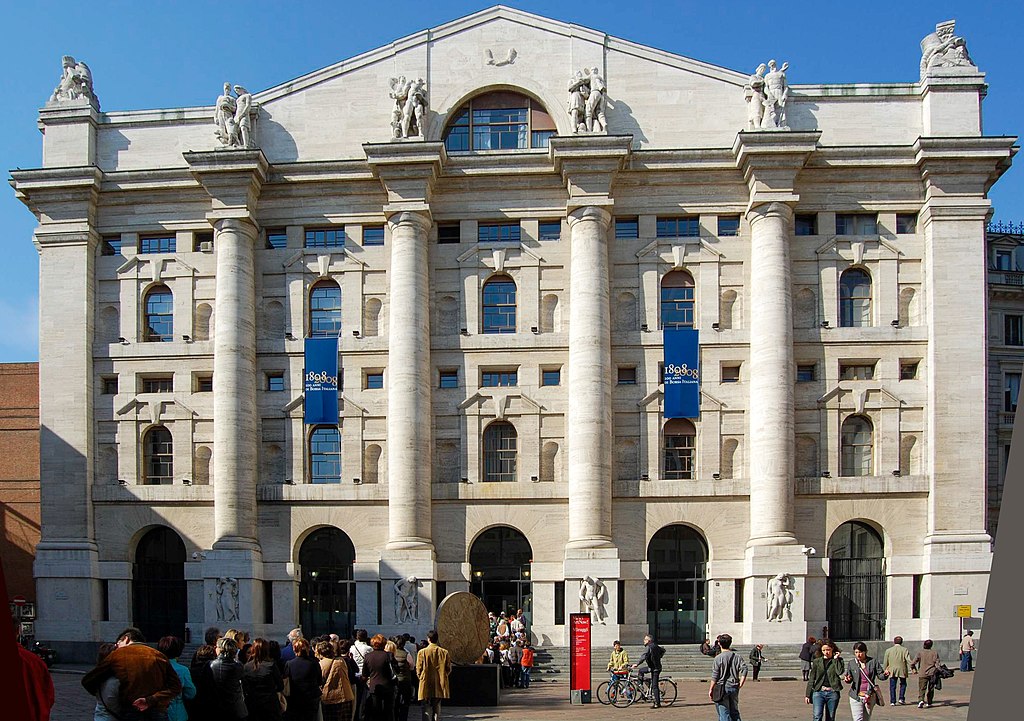 Whether you are interested in art, fashion, architecture, or simply nightlife, Milan has a lot to offer and we are sure that you will fall in love with its unique charm. We hope that our Quick Guide to Milan for Beginners has given you a general overview of the city, and we invite you to further explore it to discover its wonders. Safe travels!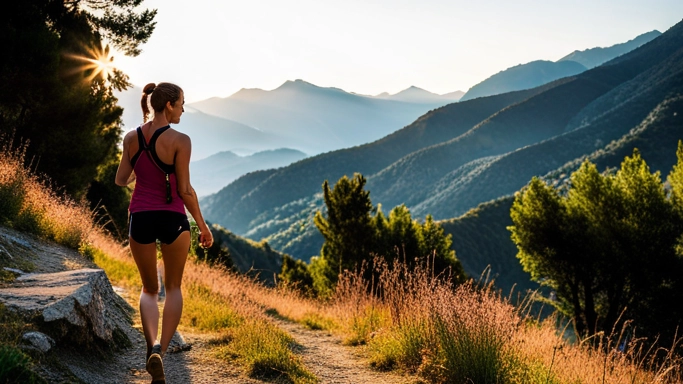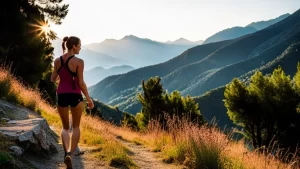 Italy is a country that offers a wide range of original and extreme experiences for the most adventurous travelers. Whether
Read More »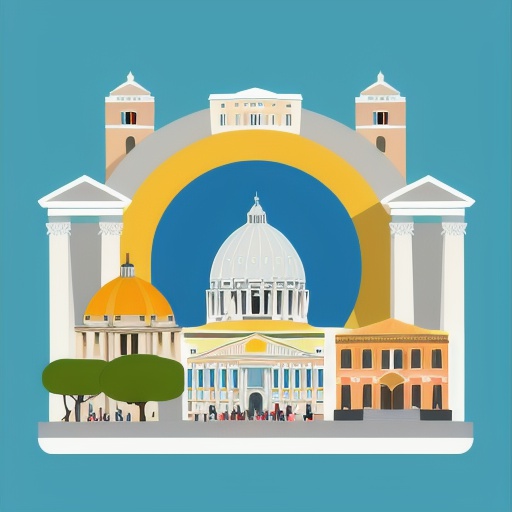 Experiences and travels in Italy
CREATE YOUR TRAVEL EXPERIENCE IN ITALY WITH US!
© 2023 All Rights Reserved.