A journey through Art, History and Gastronomy
Located in the heart of Italy, Tuscany is a true treasure to discover. Lush hills, luxurious vineyards, picturesque rural landscapes, historic villas, enchanting medieval cities and an atmosphere of refined timeless beauty have won the hearts of visitors from all over the world. Today it is one of the most desired and celebrated destinations, a place that enchants and fascinates with its rich history, culture, gastronomy and unparalleled landscapes.
 If you have never had the opportunity to visit Tuscany, we propose this virtual itinerary where you will be transported into a world of unique beauty, culture, and flavors.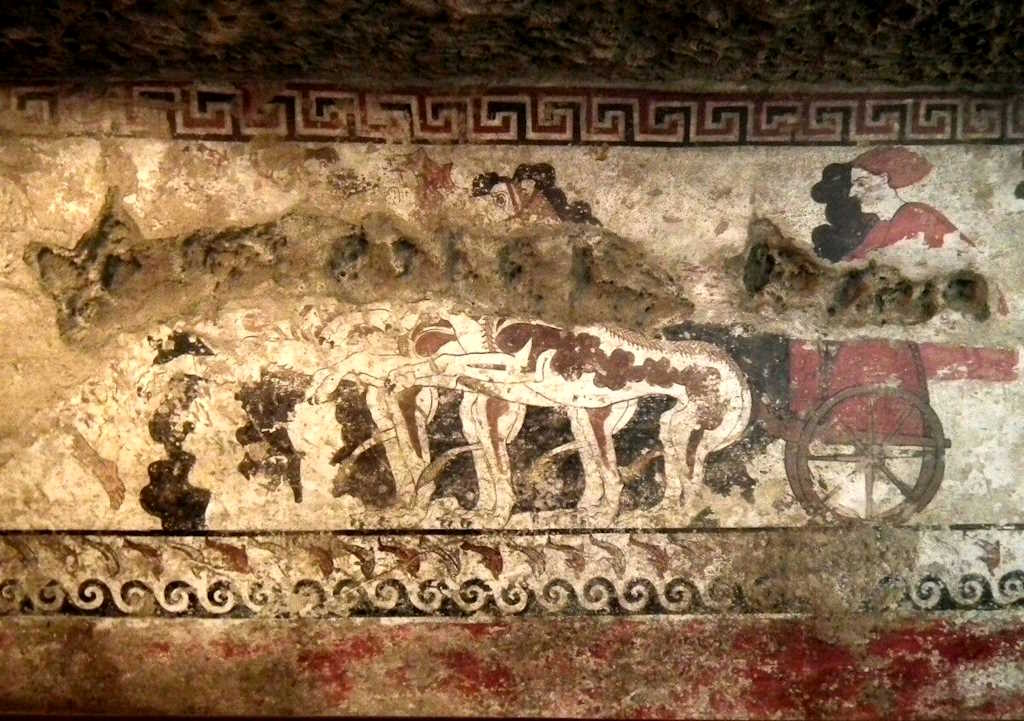 Tuscany has an ancient history dating back to the Etruscans, a mysterious and advanced civilization that left a lasting mark on the region. Over the centuries, Tuscany has seen the passage of various powers and dynasties, contributing to create a mosaic of cultural influences. In the Renaissance, Tuscany reached the pinnacle of its greatness with cities like Florence, which hosted some of the greatest artists and thinkers in human history such as Leonardo da Vinci, Michelangelo, and Dante Alighieri. This is also the place where modern Italian language originated. Italian is mainly based on the Tuscan dialect, largely thanks to the influence of Dante's "Divine Comedy", written in this dialect. A trip to Tuscany is therefore also an immersion in the language and culture that have shaped Italy.
To fully explore the beauty of Tuscany, one can embark on a fascinating journey that covers its highlights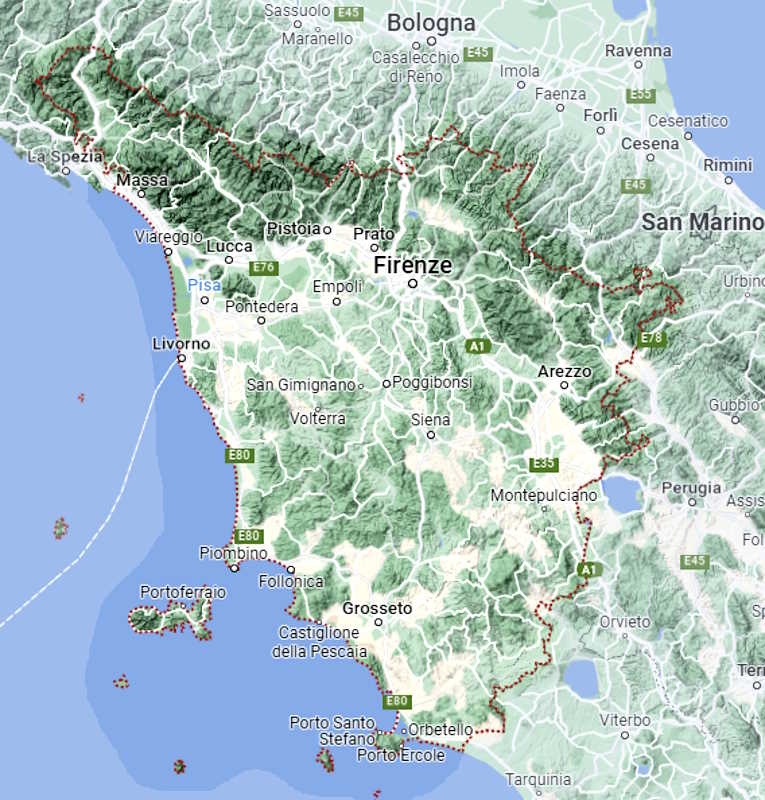 Wonders of Tuscany - Contents
Florence
The birthplace of the Italian Renaissance, Florence is worth a visit for its extraordinary artistic and architectural beauty. The historic center, crossed by the Arno River, is an outdoor museum with masterpieces of Renaissance architecture such as the Duomo of Santa Maria del Fiore with Brunelleschi's imposing dome, the Uffizi Gallery housing works by Michelangelo, Botticelli, and Leonardo da Vinci, the Accademia Gallery with Michelangelo's David. The sumptuous palaces such as Palazzo Vecchio and Palazzo Pitti, or the famous Ponte Vecchio, recount the rich Florentine history. Walking through the narrow and picturesque streets reveals charming corners, while the Boboli Gardens offer a spectacular panorama of the city. Florence is also the homeland of good culinary taste with its traditional restaurants. In every corner, art, culture, and history are breathed, making Florence an unmissable destination for lovers of Italian culture, art, and beauty.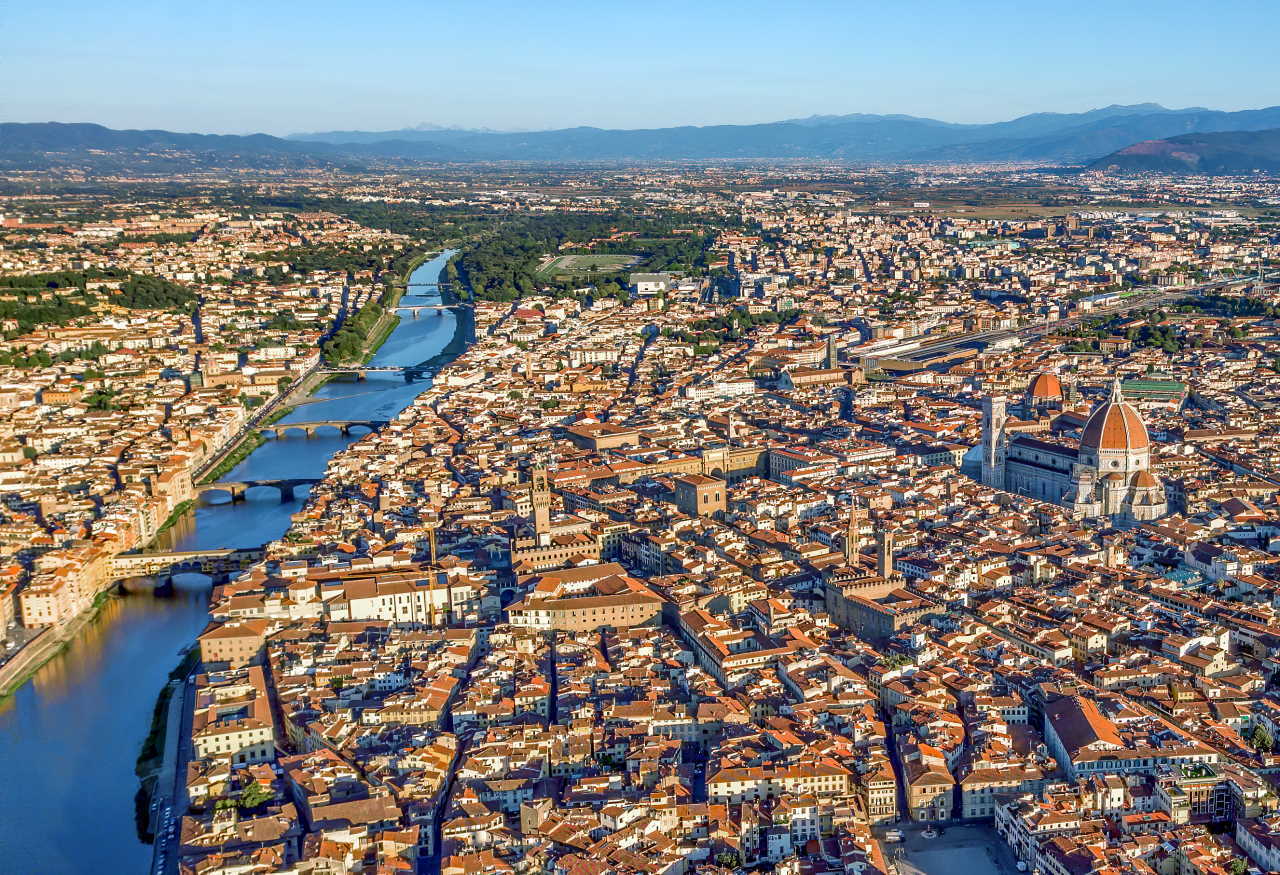 Pisa
Founded by the Etruscans, Pisa is a city with a rich history. The varied landscape ranges from hills to beaches, offering stunning scenery. It is famous for its leaning tower, the bell tower of the Cathedral of Pisa, a worldwide icon of architecture. In the Middle Ages, Pisa was a powerful Maritime Republic, competing with cities such as Genoa and Venice for control of the Mediterranean.
Art is evident in the beautiful Romanesque architecture present in the Piazza dei Miracoli (UNESCO World Heritage), with the Cathedral, the Baptistry, and the Monumental Cemetery.
The city is home to one of the oldest universities in the world, founded in 1343, and has a long scientific tradition, with famous scientists such as Galileo Galilei.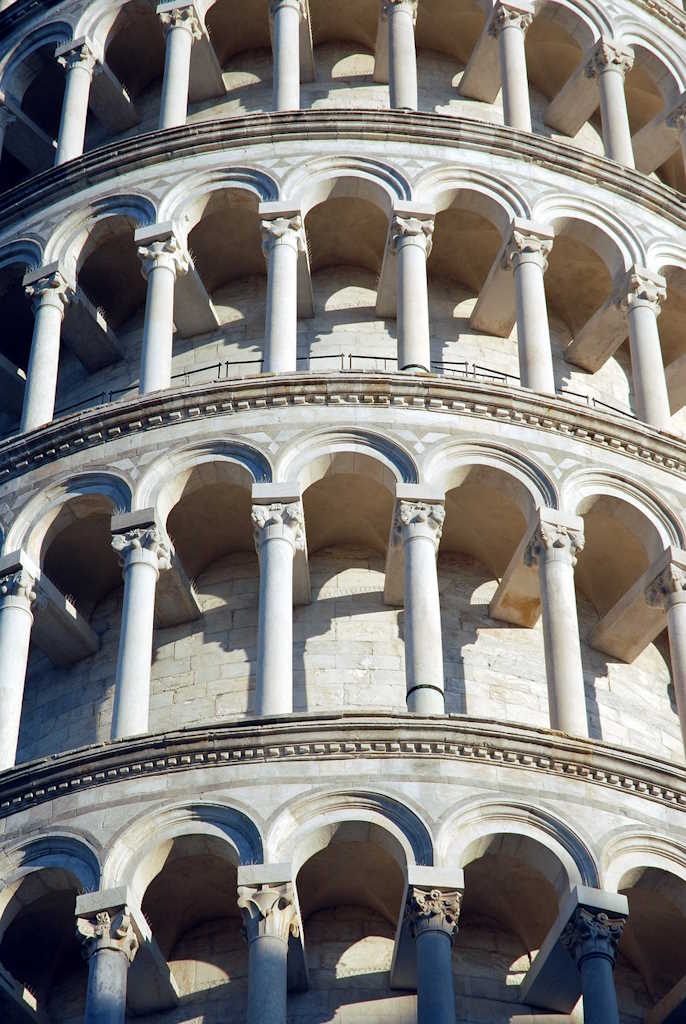 Siena
Another gem of Tuscany, this medieval city is a UNESCO World Heritage Site and is known for its Piazza del Campo, which hosts the Palio, an exciting horse race in which the various contrade (neighborhoods) of Siena compete in this event full of passion, history, and rivalry.
The majestic Cathedral of Santa Maria Assunta is a Gothic masterpiece, with intricate details and panoramic views from its tower. Also notable is the magnificent Palazzo Pubblico, home to the Civic Museum, which houses extraordinary frescoes by artists such as Simone Martini. The Pinacoteca Nazionale features a collection of Renaissance art, including paintings by Duccio di Buoninsegna and Domenico Ghirlandaio.
Siena is famous for its labyrinth of medieval streets, revealing artisanal shops, cozy cafes, and authentic Tuscan cuisine. With its festive spirit and pride in local traditions, Siena is a place to immerse oneself in the art, culture, and authentic soul of medieval Italy.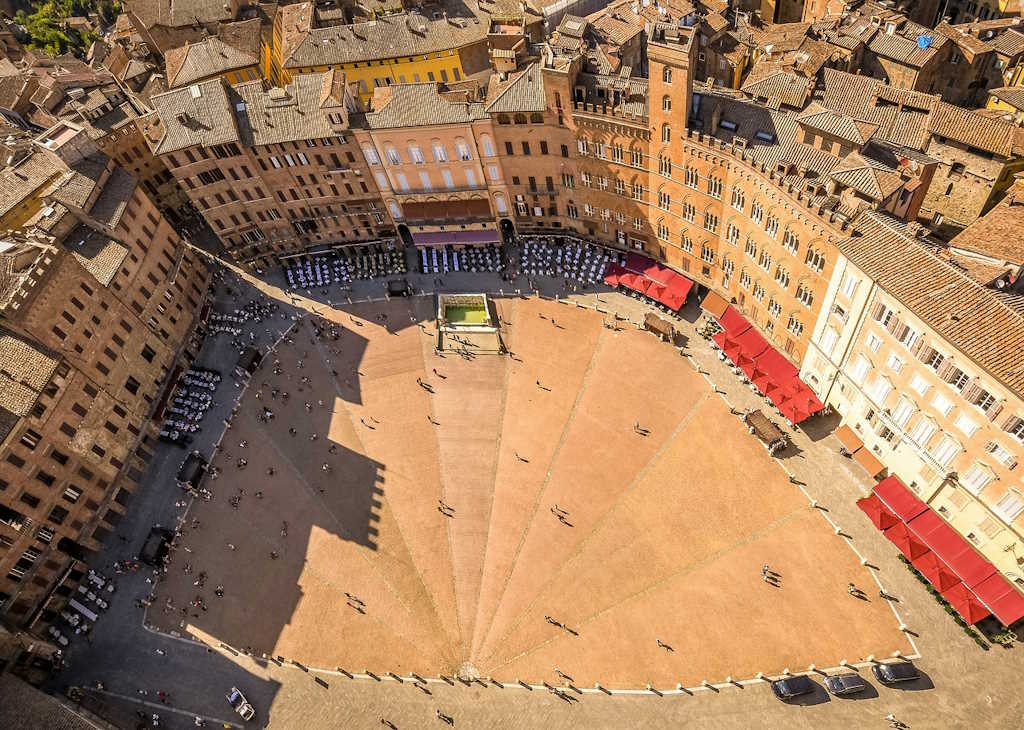 Lucca
Often overlooked by tourists, Lucca is a hidden treasure worth visiting. This city is famous for its well-preserved medieval walls, which can be walked or cycled upon to enjoy a panoramic view of the city, a magnificent cathedral, and picturesque streets that hide cozy cafes and artisanal shops. It is also known as the hometown of Giacomo Puccini, one of the greatest Italian opera composers. You can visit the Puccini house-museum to learn more about the life and works of the composer.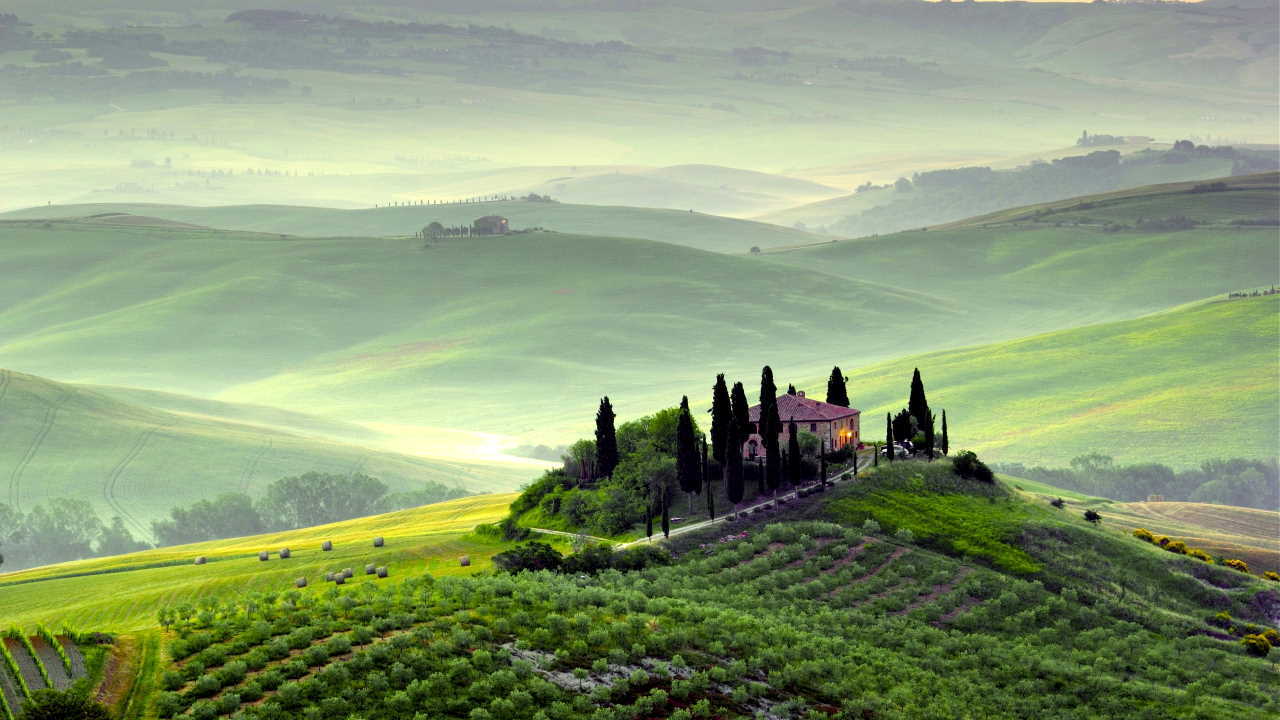 Lose yourself in the captivating rolling hills of the Tuscan countryside, with vineyards, olive groves, cypress trees, and fields of wheat, while visiting medieval cities such as San Gimignano, Pienza, or Volterra, and savoring local cuisine: there are few things in life that can compare. The Val d'Orcia, declared a UNESCO World Heritage Site, is a perfect example: this picturesque region boasts breathtaking views, open spaces, and intact villages. Also worth mentioning are the wonderful historic villas, such as the Medici Villa of Castello, surrounded by Italian gardens.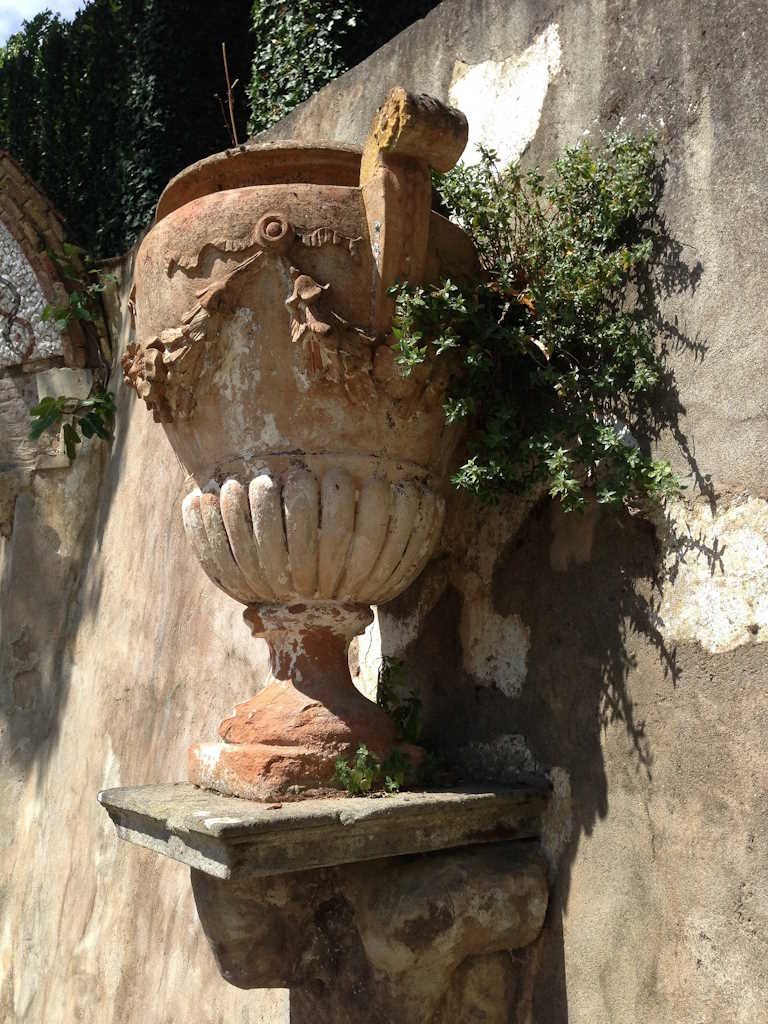 Tuscan Maremma
A region characterized by a variety of landscapes, pristine beaches, rolling hills, cultivated fields, nature reserves, and a diverse flora and fauna, including the rare Maremma horse. Its rustic charm can be seen in traditional farms and well-preserved medieval villages. The Maremma is home to significant archaeological sites, such as the Etruscan ruins of Vetulonia and Roselle. With its delicious cuisine based on local ingredients, the Maremma is an ideal destination for nature lovers, history enthusiasts, and rural culture enthusiasts.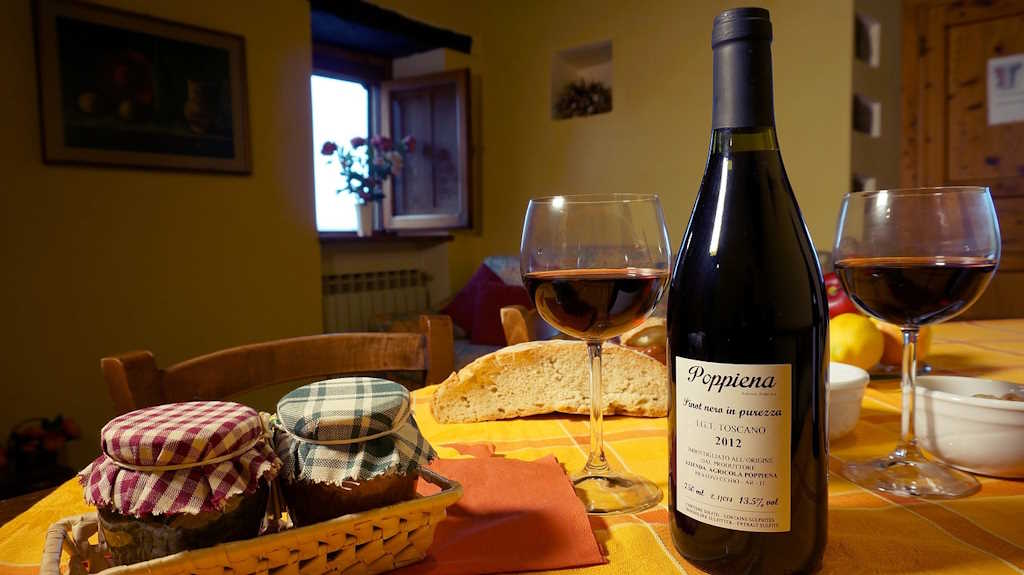 In addition to art and history, Tuscany is also famous for its delicious cuisine. Tuscan food is simple but incredibly tasty, based on fresh and high-quality ingredients. From culinary delicacies such as ribollita (a traditional soup), bistecca alla fiorentina (Florentine steak), or crostini di fegatini (chicken liver pate on toast), every bite is an unforgettable sensory experience. Tuscan wine production is equally renowned, with the region producing some of the world's most prestigious wines. Chianti, Brunello di Montalcino, and Vino Nobile di Montepulciano are just a few of the famous labels that come from Tuscan vineyards.
Experience the culinary delights of Tuscany
Enjoy a Chianti Classico wine tasting in a cellar
Indulge in traditional dishes such as bistecca alla fiorentina, pici and pecorino cheese at a Tuscan trattoria
Visit an olive oil mill for a tasting of Tuscan oil
Take a trip to a local farmer's market to purchase organic produce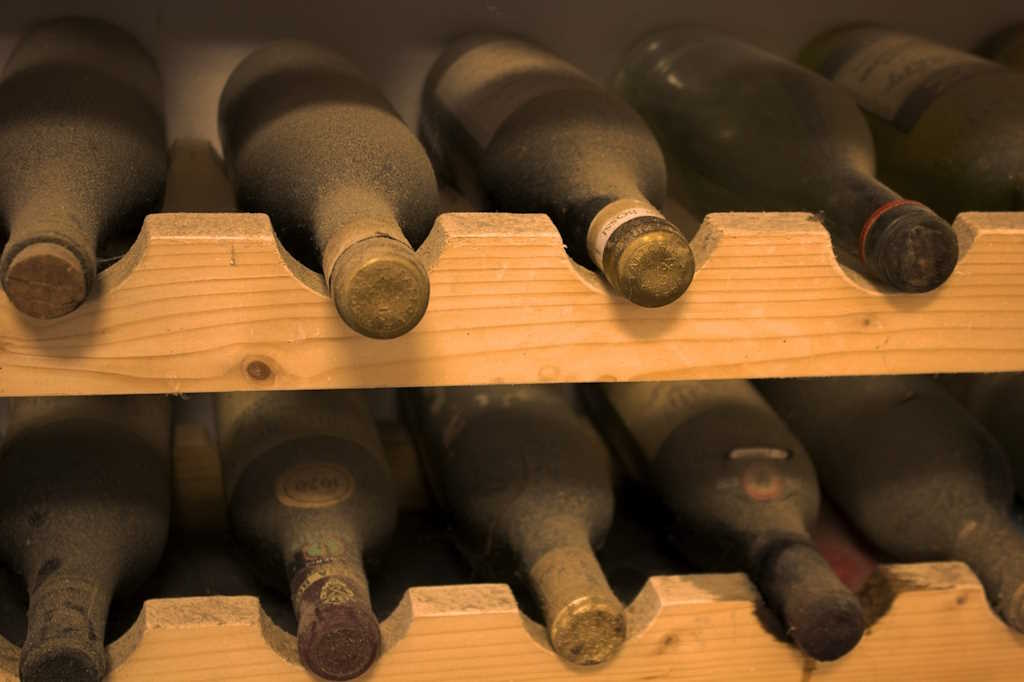 Transportation: Tuscany is easy to reach by car, train or plane.  The train is a good option, especially if traveling from Florence or other Italian cities. The airplane is the fastest way to get to Tuscany, but can also be the most expensive.
Accommodation: Tuscany offers a wide range of accommodations, from luxury hotels to bed and breakfasts. Prices vary depending on the season and location. It is advisable to book accommodation in advance, especially if traveling during the summer season.
Budget: The cost of a trip to Tuscany varies depending on the duration of the trip, the type of accommodation, and the activities intended to be carried out. 
For an unforgettable trip: It is advisable to dedicate at least 2 days to visiting the region. Don't forget to bring a camera to capture your memories. Be sure to wear comfortable shoes, as there will be walking involved. Don't forget to taste the typical Tuscan dishes.
Tuscany is much more than a tourist destination. It is a journey into the heart of Italy, an emotional and sensory experience that captures the heart and soul of anyone fortunate enough to visit. With its combination of breathtaking landscapes, art cities, delicious cuisine, and timeless charm, Tuscany will continue to capture the hearts of travelers for generations to come.
Unfortunately, due to space limitations, many significant topics have been excluded from this article: the Tuscan coast, the islands, the historic cities, the wine regions, the villas, and more. However, we invite you to stay tuned for the upcoming article where all these fascinating destinations will be covered in detail.
Explore Tuscany in Exclusive: Unique Experiences!