Trip to Puglia, a land to discover
a hidden treasure in the heart of the Mediterranean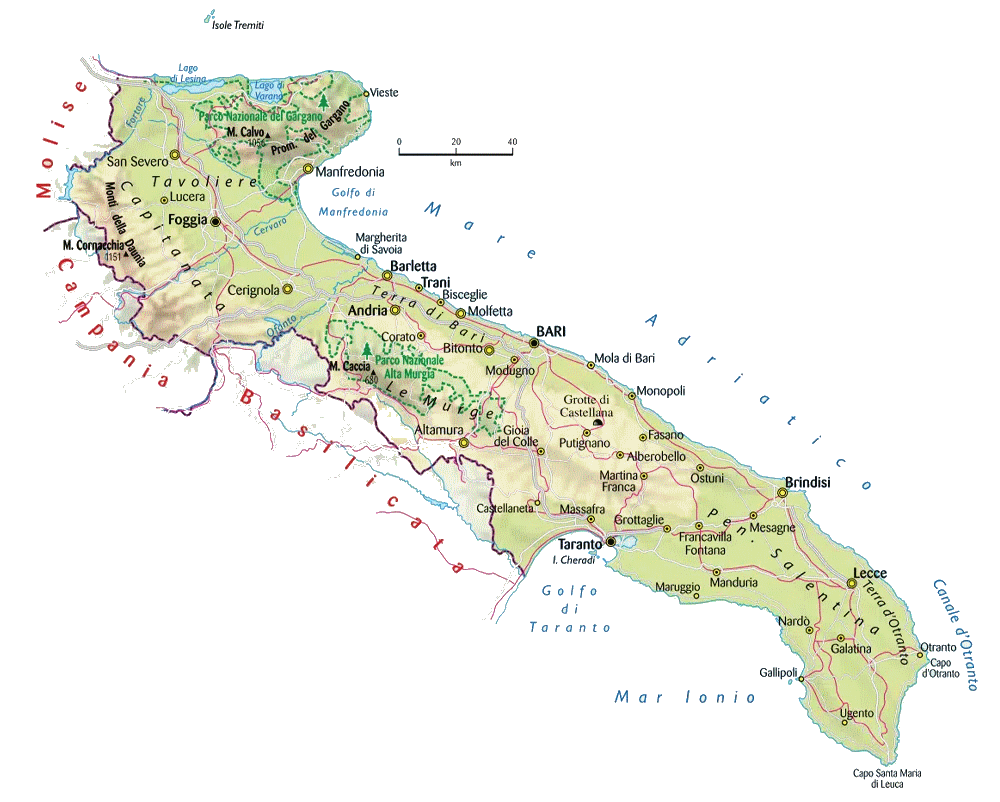 Located in the southeast of Italy, between the Adriatic Sea and the Ionian Sea, Puglia is one of Italy's most popular tourist destinations. Its coastline stretches for hundreds of kilometers, and beaches range from wide stretches of golden sand to small hidden coves between cliffs. The crystal-clear waters are ideal for swimming, snorkeling, and water activities.
In its hinterland, there are ancient cities, farms that produce excellent local products, and small villages that preserve centuries-old traditions. The region is a true open-air museum with a history rich in influences and conquests that have left an indelible mark. If you're an outdoor sports enthusiast, Puglia offers numerous opportunities. You can go on bike rides along the coast or in the countryside, go trekking in national parks or even participate in thrilling water sports like kitesurfing.
The region also offers a unique and unforgettable traditional cuisine that includes dishes like orecchiette, burrata, extra-virgin olive oil, and delicious wines.
Puglia promotes sustainable living and reducing environmental impact by investing in organic agriculture and renewable energy. This commitment to sustainability is also reflected in tourism, with initiatives to promote responsible tourism.
Puglia also values its rich cultural heritage through events, museums, and initiatives that promote art, history, and local traditions. The region is truly an exceptional place, an enchanting mix of tradition and innovation that invites you to discover its beauty from all angles. Whether you're a nature lover, history buff, culture enthusiast, or foodie, Puglia has something extraordinary to offer you.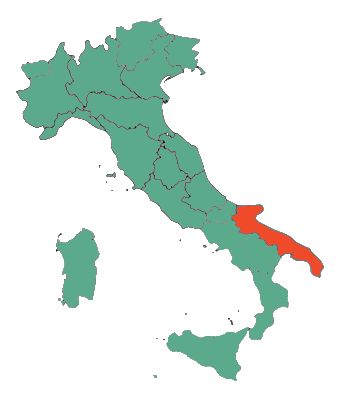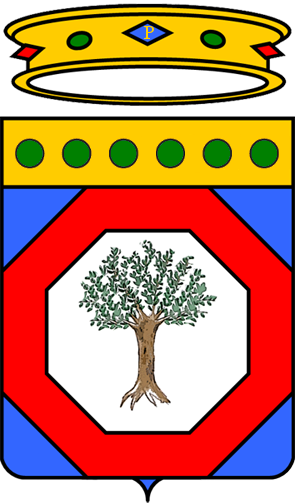 Human settlement in Puglia has ancient roots dating back at least 250,000 years ago, as evidenced by the fossil remains of Homo neanderthalensis found in Altamura. In ancient times, the region was inhabited by prehistoric peoples and tribes such as the Dauni, Peucezi, and Messapians, together with the Calabrians and Salentines in Salento.
"Italy Magna," as Puglia was called in ancient times, was colonized by the Greeks in the 7th century BC, who left an indelible mark on the culture and architecture of the area. Numerous Greek cities arose along the coast, including Taranto, which became one of the main centers of Magna Graecia.
Puglia has a history marked by conflicts, including the Battle of Caudine Forks and the Roman defeat at Cannae against Hannibal in 216 BC. The region was conquered by the Romans in the 3rd century BC and became an important center. After the fall of the Western Roman Empire, Puglia came under Byzantine dominion. With the arrival of Normans in the 11th century, the region experienced a period of development under the Duchy of Puglia and Calabria. Subsequently, Puglia became part of the Kingdom of Sicily and shared the history of the Kingdom of Naples. In the 18th century, Puglia passed from the Bourbons to the Habsburgs and then back to the Bourbons in 1734 with the Battle of Bitonto, marking the independence of the Kingdom of Naples. This period brought economic prosperity, commercial and agricultural development. During the Napoleonic era (1806-1815), significant reforms took place, such as the abolition of feudalism.
Puglia then became part of the Kingdom of the Two Sicilies. With the Kingdom of Italy established in 1861, Puglia was administratively divided into the provinces of Foggia, Bari, and Lecce, to which the provinces of Brindisi and Taranto were added in the twentieth century.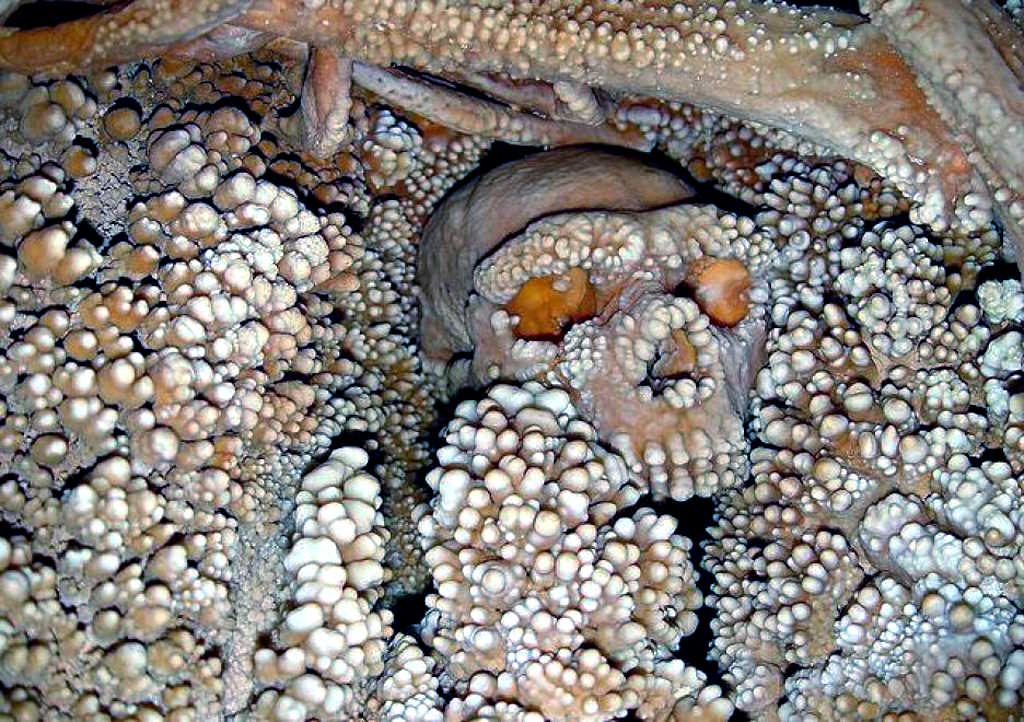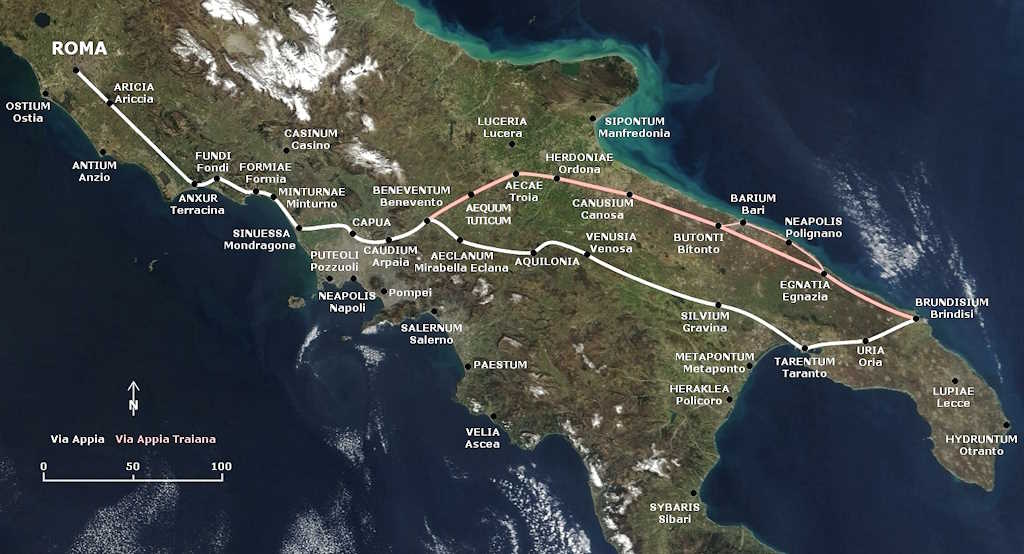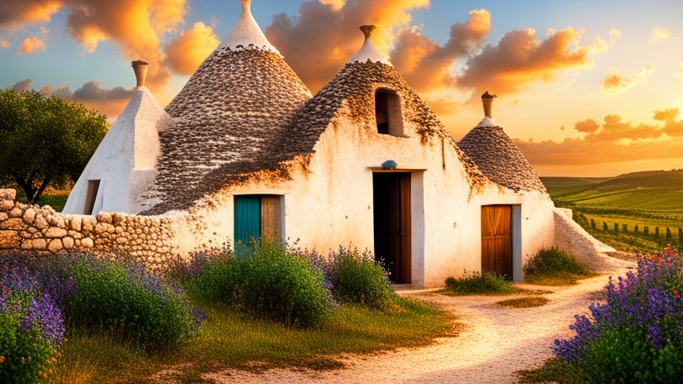 Medieval Castles
Puglia is dotted with well-preserved medieval castles, many of which were built during the Norman and Swabian period. Some examples include Castello del Monte, Castello Svevo di Bari, and Castello di Trani.
Trulli of Alberobello
Alberobello is famous for its trulli, traditional buildings with conical roofs that date back to the seventeenth century. These unique structures are now a UNESCO World Heritage Site and represent an icon of Puglia.
Baroque Lecce
Lecce, a city in Puglia, is known for its Baroque architectural style, which is characterized by elaborately carved decorations on its buildings. This style was influenced by the wealth from the trade of this city in the seventeenth century.
The Crusades
Puglia was an important stop for the Crusaders heading to the Holy Land. The port of Brindisi was one of the major routes for supplying and transporting troops during the Crusades.
Tarantism
The region is known for "tarantism," a folk tradition in which it was believed that the bite of a spider, the taranta, caused a state of trance and depression. To cure this condition, people would dance frenetically to the rhythm of traditional music.
Cultural Heritage
Puglia is home to several UNESCO World Heritage Sites, including Castel del Monte and the trulli of Alberobello, a testament to the historical and cultural importance of the region.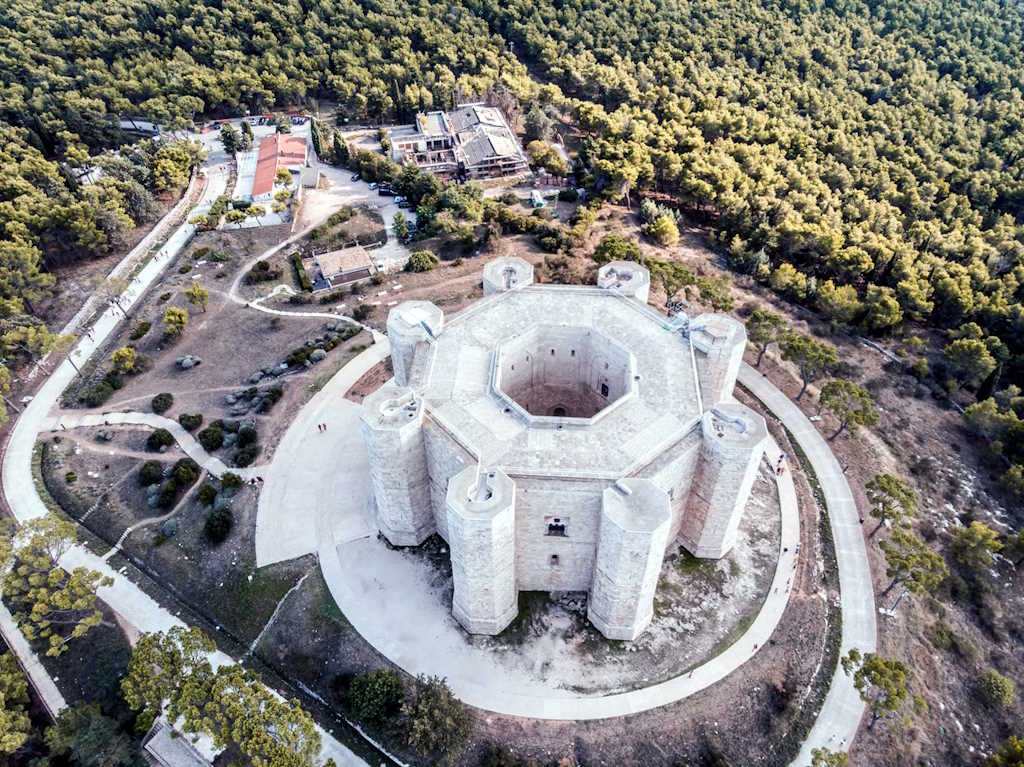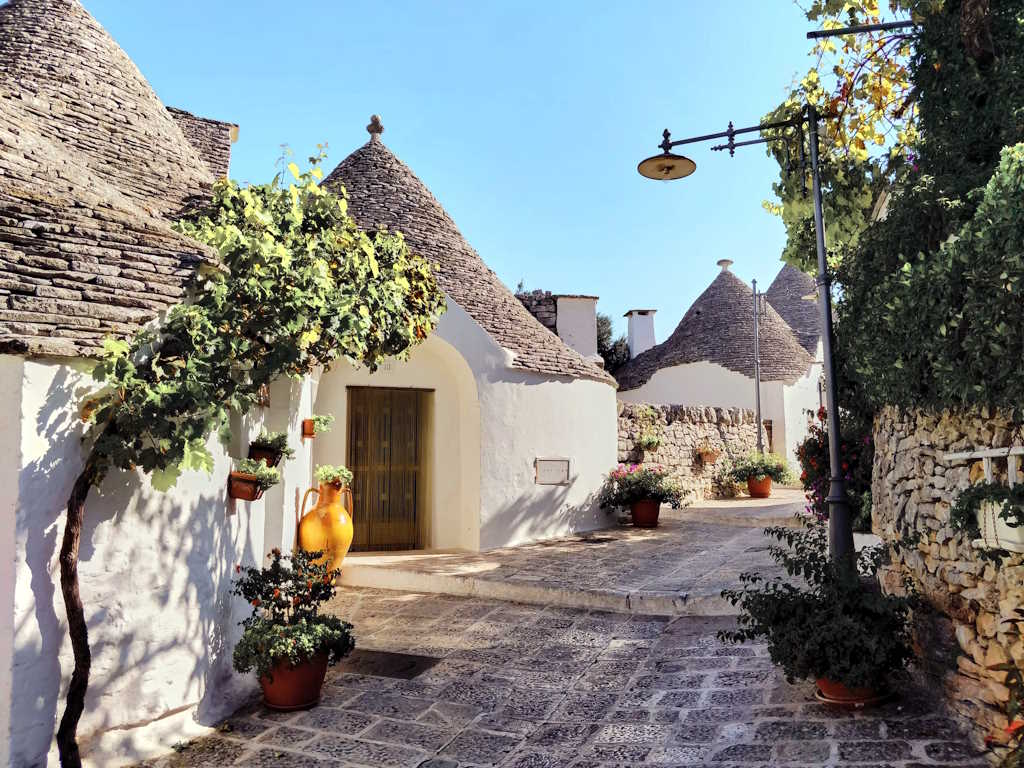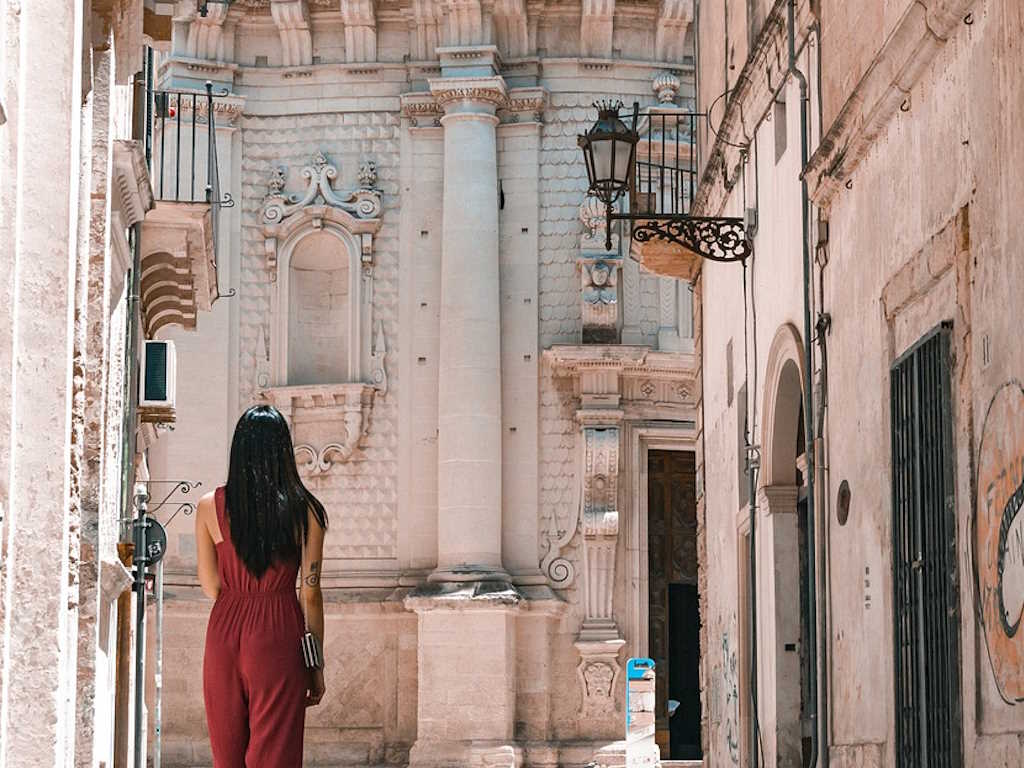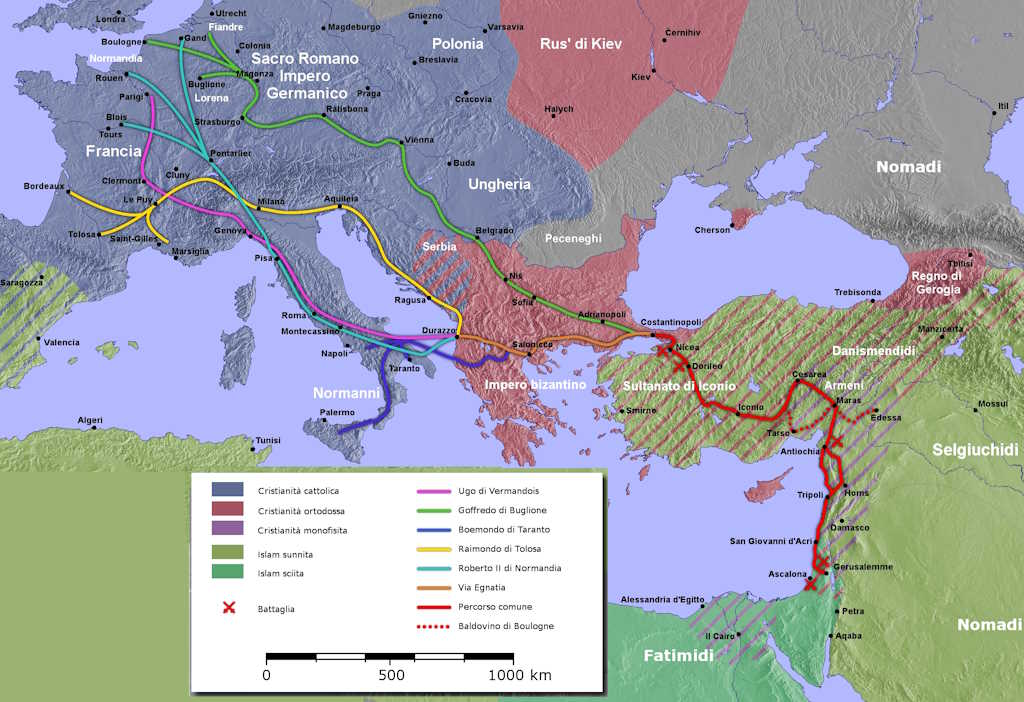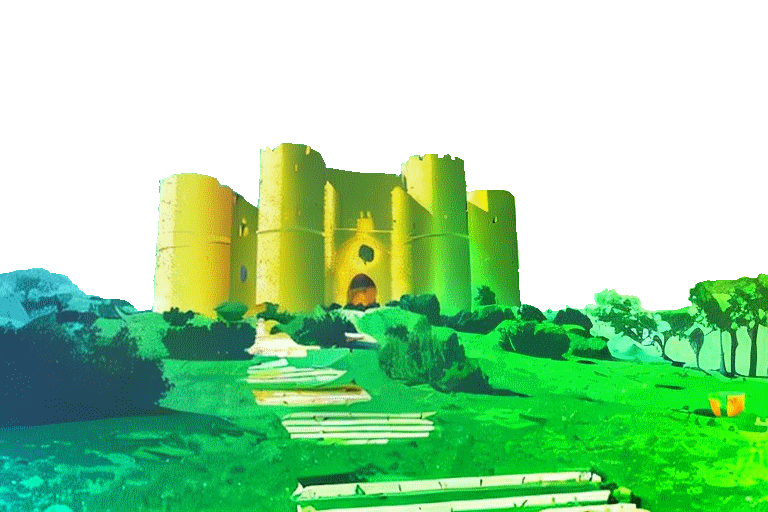 Isole Tremiti
The Tremiti Islands, located in the Adriatic Sea, are a hidden paradise in Puglia. This archipelago offers crystal-clear waters, spectacular sea caves, and a rich marine life, making it a dream for sea lovers. The small islands of San Domino, San Nicola, and Capraia are an ideal option for those seeking a quiet escape and the beauty of nature.

Gargano
Gargano, nicknamed the "spur of Italy," is a mountainous and wooded region that extends into the northern part of Puglia. With its pine forests, lakes, and enchanting beaches, it is an ideal area for nature and adventure lovers. This region also offers numerous hiking trails where you can discover impressive panoramas.

Salento
Salento is one of the most popular destinations in Puglia thanks to its golden sandy beaches, historic cities, and delicious cuisine. Lecce, with its baroque architecture, is one of the cultural gems of the region, while Gallipoli and Otranto offer a fascinating mix of history and natural beauty. Salento is also famous for its traditional festivals, taranta, and folk dances that make its culture unique.

Laghi Alimini
The Alimini Lakes, in the coastal area of the Salento hinterland, are an oasis of tranquility surrounded by thick pine forests, Mediterranean scrub, and sandy dunes. These two lakes, Alimini Grande and Alimini Piccolo, offer a unique natural environment and are perfect for birdwatching, hiking or cycling. The surrounding beaches, such as Baia dei Turchi, are famous for their beauty and offer the opportunity to relax in the sun.

Baia dei Turchi
Located along the Adriatic coast of Salento, Baia dei Turchi is a small oasis of tranquility. This corner of paradise is known for its golden sandy beaches, crystal-clear waters, and lush surrounding vegetation. Perfect for those looking for a romantic getaway or a family vacation, it offers an authentic experience of Salento with its relaxed and genuine atmosphere.

Baia delle Zagare
This bay overlooking the Ionian Sea is renowned for its breathtaking beauty. The Baia delle Zagare is famous for its sea caves, cliffs overlooking the sea, and lush Mediterranean vegetation. It is the ideal place for nature and water sports lovers, with numerous opportunities for snorkeling and boat excursions.

Maldive del Salento
The Maldives of Salento is a coastal resort in southern Puglia with white sandy beaches and turquoise waters. This destination offers an exotic atmosphere in the heart of Italy, with spectacular landscapes and a wide range of tourist services. It is a perfect place for those who want to relax, sunbathe and enjoy an unforgettable beach holiday.

Punta Prosciutto
Located on the Ionian coast of Salento, Punta Prosciutto is a seaside resort loved for its pristine beaches and white sand dunes. This area is ideal for those seeking tranquility and natural beauty, with the opportunity to explore the surrounding nature reserves and taste traditional Salento cuisine. Its authentic atmosphere and crystal-clear sea make it a charming holiday destination.

Villages and tourist resorts


Terme Santa Maria di Leuca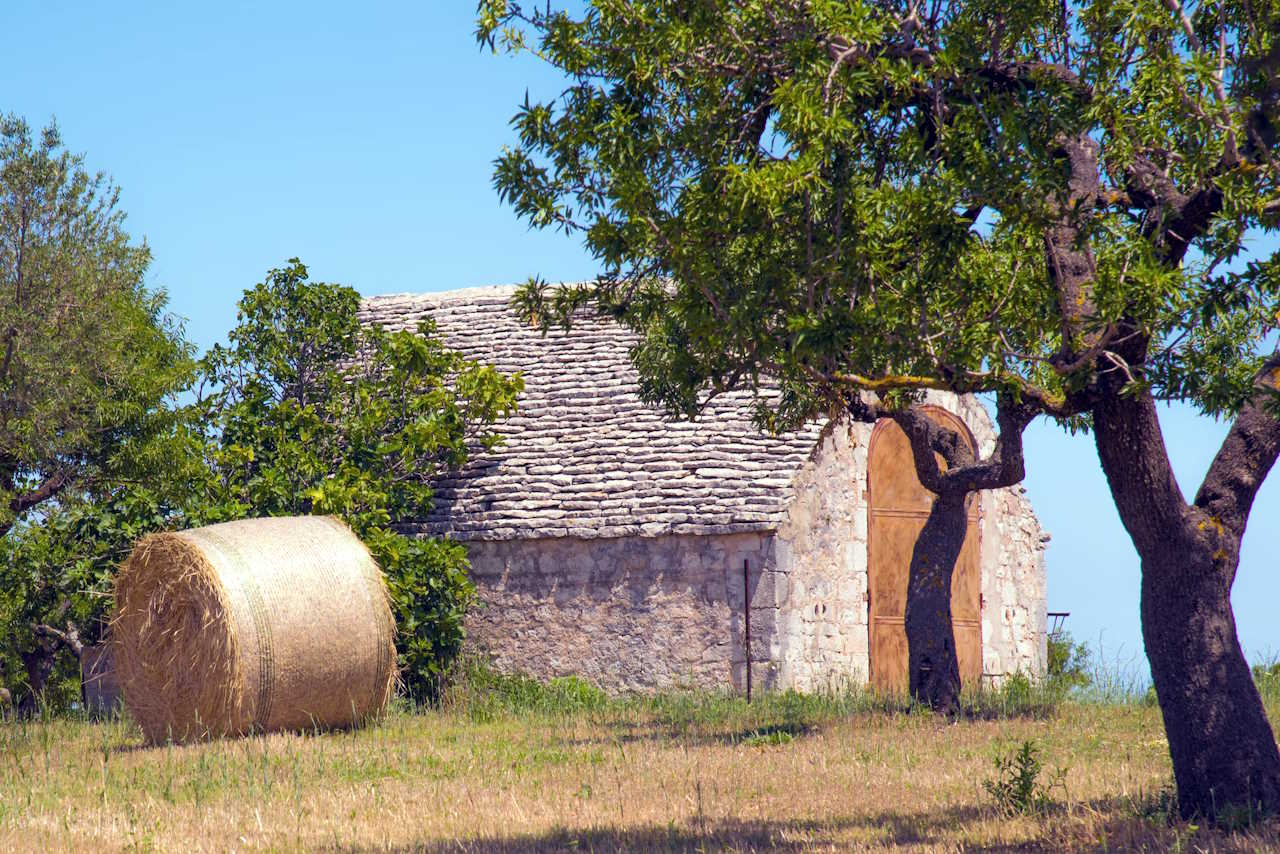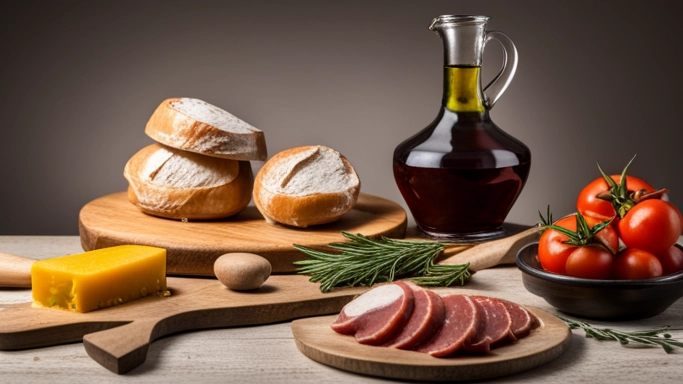 Puglian cuisine is known for its authenticity, use of fresh local ingredients, and combination of intense flavors. It's impossible to talk about Puglian cuisine without mentioning Puglian bread, known as "pane di Altamura," famous for its thick crust and soft interior; or fresh pasta, an integral part of culinary tradition with shapes like "orecchiette," or small ear-shaped pasta, often served with tomato, vegetable, or fish-based sauces, and topped with sour and spicy ricotta.
Extra-virgin olive oil is another pillar of Puglian cuisine, and the region is famous for producing some of Italy's best extra-virgin olive oils.
Cheese is also a must-try, like burrata, a fresh cheese with a creamy heart that's a true delight for the palate.
Vegetables like tomatoes, eggplants, and peppers are often cooked and preserved in oil or vinegar, or used to create delicious dishes like broccoli rabe, or fava beans and chicory.
As a coastal region, Puglia offers a wide range of fish-based dishes, and octopus, mussels, and oysters are often served in various ways, from simple grilled dishes to more complex dishes with rich sauces and condiments.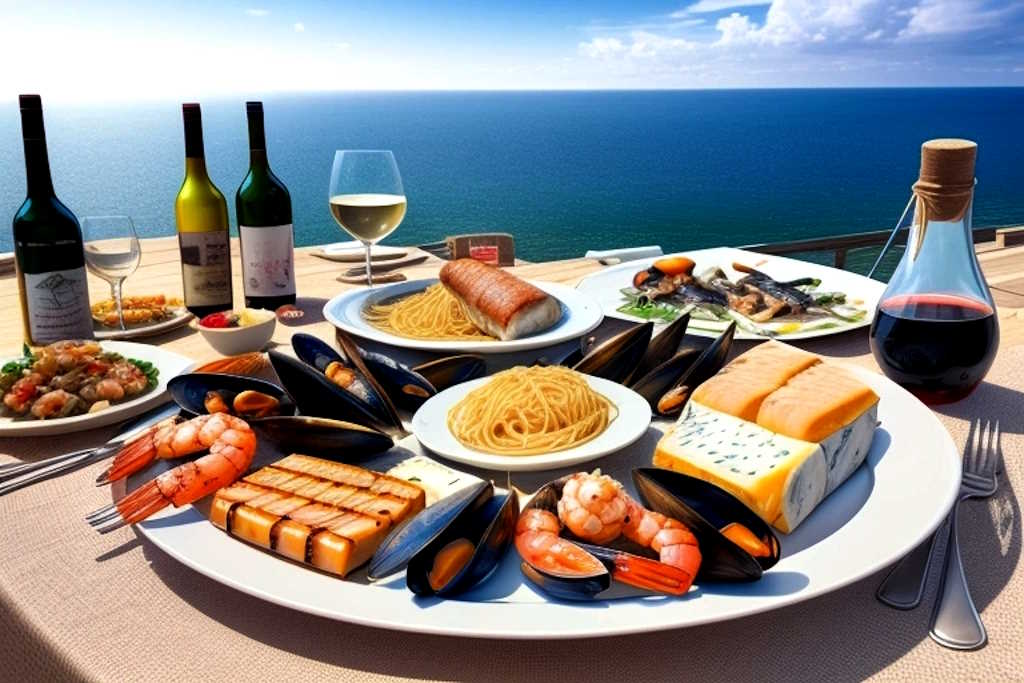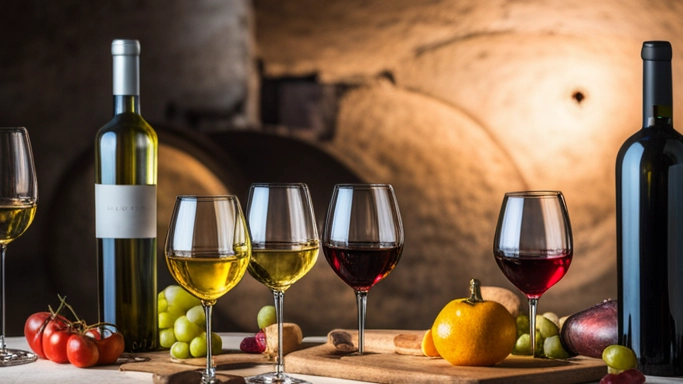 From an oenological point of view, Puglia is a viticultural region of great importance with a tradition dating back to the Roman era. Its native vineyards produce a variety of high-quality wines, mainly derived from black grape varieties such as Primitivo, Negroamaro, and Uva di Troia. These intense red wines are known for their structure and complexity and perfectly complement the robust and flavorful dishes of Puglian cuisine. White wines produced from native grape varieties include Bombino Bianco, Malvasia Bianca, Verdeca, Bianco d'Alessano, and Pampanuto, which are perfect to pair with seafood dishes and preparations based on fresh vegetables.

Puglian cellars offer a variety of wine tourism experiences, allowing visitors to discover the secrets of Puglian winemaking and taste wines in enchanting locations, including cellars carved into the rock and vineyards kissed by the sun.

In addition to the dishes and wines, another significant aspect of Puglian cuisine is hospitality. Restaurants in Puglia are often family-run, following recipes passed down from generation to generation. This creates a welcoming and authentic atmosphere for visitors who want to savor Puglian cuisine.

Enogastronomy in Puglia is a symphony of refined flavors and culinary traditions rooted in history. The region offers an extraordinary variety of traditional dishes and fine wines that reflect its unique character and a warm and authentic atmosphere.

A food and wine journey in Puglia is an unforgettable experience for those who love food and wine.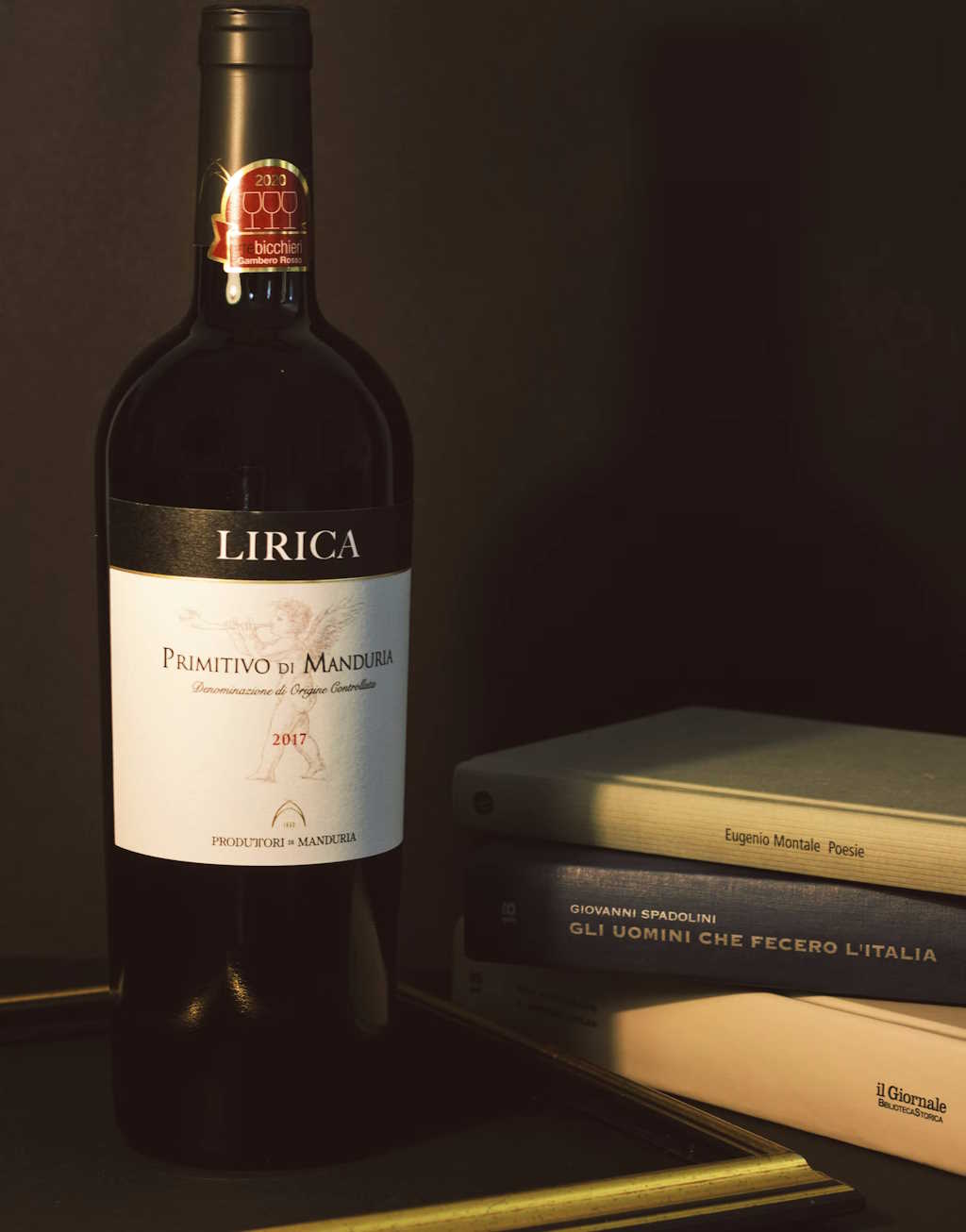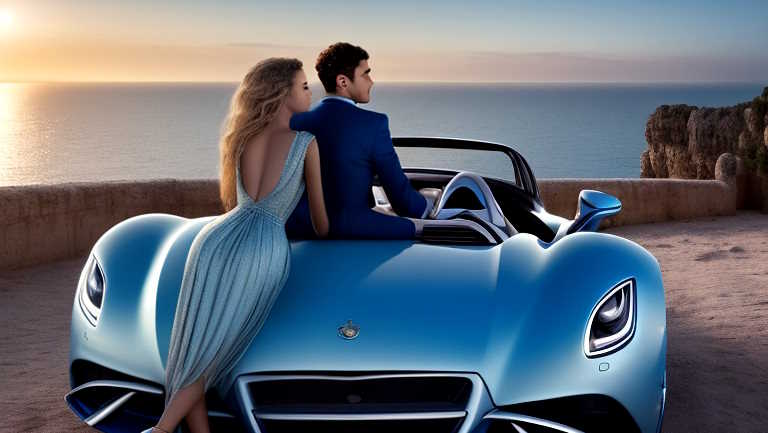 Train: Puglia is well connected by the Italian railway network. You can use trains to travel between major cities such as Bari, Lecce, Brindisi, and Taranto. However, to reach some less accessible locations, you may need to combine the train with other means of transport.
Bus: Intercity bus services connect many cities and locations in Puglia. It is an economical option, but travel times may be longer than trains or cars.
Car rental: Renting a car will give you the ultimate flexibility to explore the region. You can book a car at the airport or in many Puglian cities. Make sure you are aware of Italian traffic laws and driving rules. Keep in mind that traffic can be chaotic, especially in larger cities.
Bicycle: In many coastal locations, the bicycle is a popular means of transportation, especially in summer. You can rent bicycles locally to explore the surrounding areas.
Ferry: is the most economical way to reach Puglia by sea. The main shipping companies offer connections from various Italian ports, such as Bari, Brindisi, Ancona, and Venice. Travel times vary depending on the destination and the shipping company.
Cruise: is a more expensive solution, but it offers the opportunity to visit different locations in Puglia on a single trip. The main cruise companies offer itineraries that touch the main Puglian ports, such as Bari, Brindisi, Otranto, and Gallipoli.
Sailboat or motorboat: is an ideal solution for those who want to explore the Puglian coast in total freedom. Boats can be rented locally in various Puglian ports.
Car rental with driver: If you want a more comfortable and stress-free travel experience, you can consider renting a car with a driver. An experienced driver will know the region, the roads, and will take you to desired locations without having to worry about driving or parking.
---
Car rental with driver can be particularly useful if you want to visit places off the main tourist routes or if you have a large group. You can book this service through our online travel agency.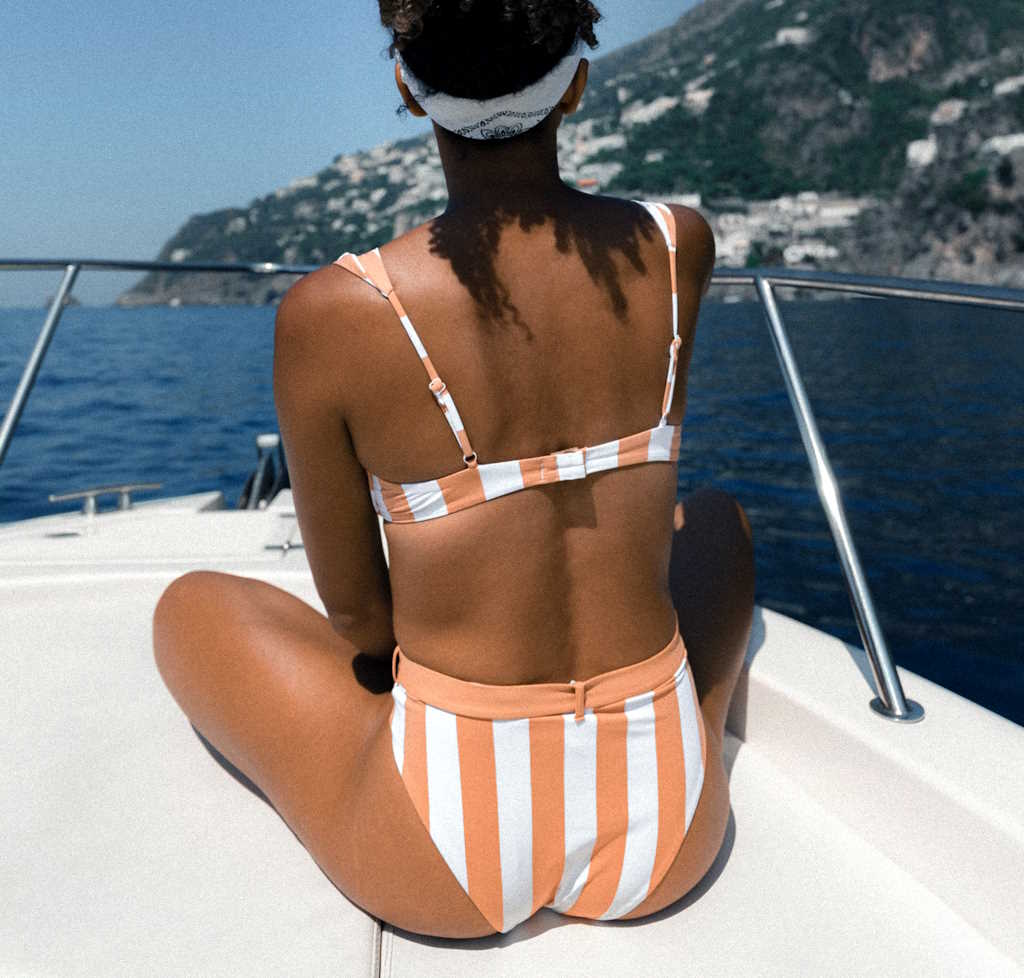 Apulia Escorted Tour – 9 days

Italy Tours

Discover Puglia in nine days, starting from Bari, Trani, Castel del Monte, Alberobello, Matera, Locorotondo, Ostuni, Otranto, Lecce, Gallipoli, Martina Franca, and Polignano a Mare. Puglia | Group Travel | 4 stars | Max. 15 people | 9 days

2.671,00

€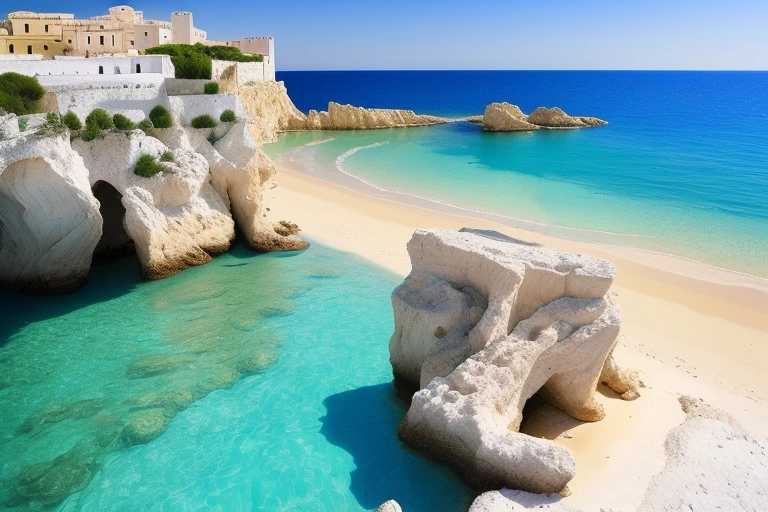 Bari
Bari, the capital of Puglia, located on the Adriatic Sea, is an important cultural center in Southern Italy. The city offers a wide variety of cultural experiences. The historic center, known as "Bari Vecchia," is a maze of winding streets, picturesque courtyards, and historic buildings that transport visitors back in time, providing a taste of traditional Apulian life. While exploring this fascinating urban labyrinth, you can discover artisan shops, lively markets, and ancient churches. The seafront promenade offers spectacular views and is a popular meeting place for residents and visitors. The Swabian Castle and the Basilica of San Nicola add a touch of history and spirituality to the city. In conclusion, Bari is a cultural treasure that combines history and modernity and is worth a visit to explore the cultural richness of Southern Italy.
Barletta
Barletta is a picturesque coastal town with a tranquil atmosphere. The city is famous for its Colosso di Barletta, a bronze statue of a Roman warrior, and it offers lovely beaches along the Adriatic coast. Its cathedral and historic center are places to visit. The municipality of Barletta includes the locality of Canne, an archaeological site remembered for the historic battle won in 216 BC by Hannibal against the Romans. The city was also the stage for the famous Disfida di Barletta. The clash between Italian and French knights, following French provocations, took place on February 13, 1503, in the area between Andria and Corato, in the territory of the city of Trani, and ended with the victory of the Italian side, led by Captain Ettore Fieramosca.
Brindisi
A port city with a rich history dating back to Roman times, Brindisi is known for its historic center, the important commercial and tourist port, as well as its beautiful beaches along the Adriatic coast. The city is also famous for being the starting point of the Appian Way, the ancient Roman road that connected Rome to the southernmost part of Italy. Brindisi offers a combination of culture, history, and natural beauty that makes it an interesting destination for visitors.
Foggia
With a history dating back to ancient times, Foggia is known for its central location in the region and its significance as an agricultural center. The city is famous for the production of olive oil and wheat. Foggia also offers a rich cultural heritage, with historic churches and interesting architecture. The city is an important transportation hub in southern Italy, connecting various surrounding regions.
Gallipoli
A picturesque coastal town located on an island connected to the mainland by a bridge. Characterized by a charming historic center overlooking the Ionian Sea, Gallipoli offers white sandy beaches, an authentic atmosphere, and a rich culinary tradition. This picturesque town is famous for its charming alleys, the Aragonese Castle, and the hospitality of its residents, making it an ideal destination for those looking for an authentic experience in Southern Italy. The city is also renowned for its fresh seafood and lively nightlife.
Lecce
Known as the "Florence of the South" for its extraordinary Baroque architecture. Its historic center is a maze of decorated churches, welcoming squares, and hidden courtyards. Lecce is also famous for its cuisine, with dishes like pasticciotto and rustico leccese.
Lucera
Lucera is a medieval city located on the hills of Apulia. Its historic center maintains an authentic atmosphere, with the Swabian Castle and the Cathedral of Santa Maria Assunta as its main attractions. Lucera is known for producing high-quality olive oil.
Manfredonia
Manfredonia is a coastal city located in the Gargano National Park, famous for its enchanting beaches, including San Lorenzo Beach. The city also offers the opportunity to explore sea caves, such as the Vieste Sea Caves, and savor Apulian cuisine based on seafood.
Martina Franca
Martina Franca is a charming town in the heart of the Itria Valley, famous for its trulli and Baroque architecture. The historic center is a labyrinth of cobbled streets and picturesque squares. The city is known for its Valley of Itria festival, dedicated to opera.
Monopoli
Monopoli is a charming coastal town with a characteristic harbor and pebble beaches. Its historic center is a delightful place with narrow streets and the Cathedral of Santa Maria della Madia. Monopoli is renowned for its fresh fish and maritime traditions.
Ostuni
Ostuni is a picturesque city famous for its charming historic center, earning it the nickname of the "White City." This distinctive architecture, with its white houses and narrow alleyways, is accompanied by panoramic views of the Adriatic Sea. Ostuni also offers a rich history, with traces of human settlements dating back to the Bronze Age and an impressive Gothic cathedral. The city is known for its Apulian cuisine, rich in Mediterranean flavors, and attracts visitors with its beautiful beaches, such as the Torre Guaceto Nature Reserve located nearby.
Taranto
Known for its strategic location on the Ionian Sea, Taranto boasts a remarkable archaeological heritage, including the old town with its Aragonese castle and the Roman amphitheater. The city is famous for its steel and port industry, but in recent years, it has sought to develop tourism thanks to its beautiful beaches, delicious cuisine, and unique traditions. Taranto offers a fascinating blend of ancient and modern, with a lively atmosphere that reflects its authentic southern spirit. Taranto is also famous for its seafood-based cuisine.
Trani
With a history dating back to Roman times, Trani is famous for its picturesque historic center, characterized by cobbled streets, Romanesque churches, and a majestic castle located right by the sea. The marina hosts numerous boats, and the cuisine is based on fresh seafood, local olive oil, and exquisite wines. Trani is also an important cultural center, with events and festivals celebrating its rich historical and artistic heritage. The city is an ideal place to explore the beauty of Apulia and immerse yourself in its captivating Mediterranean culture.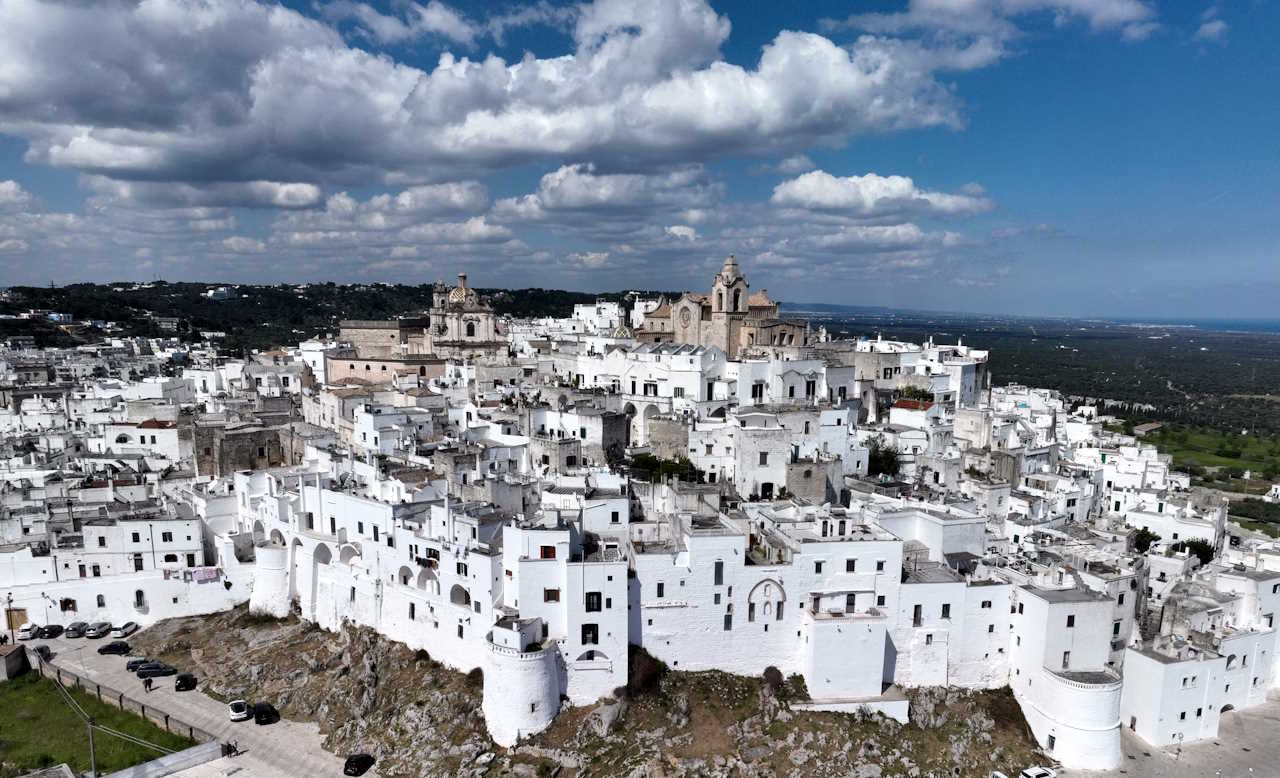 City Break in Lecce

Italy City Breaks

Discovering the Lecce Baroque and Tasting – Group Tour in Lecce

Lecce | 4-Star Central Hotel | Guided Tour | 3 days

252,00

€

– 274,00

€
"Puglia is truly a land to discover, a hidden treasure in the heart of the Mediterranean. With its temperate climate and four distinct seasons, this region offers a unique tourist experience throughout the year."
 by Argiletum Tour Staff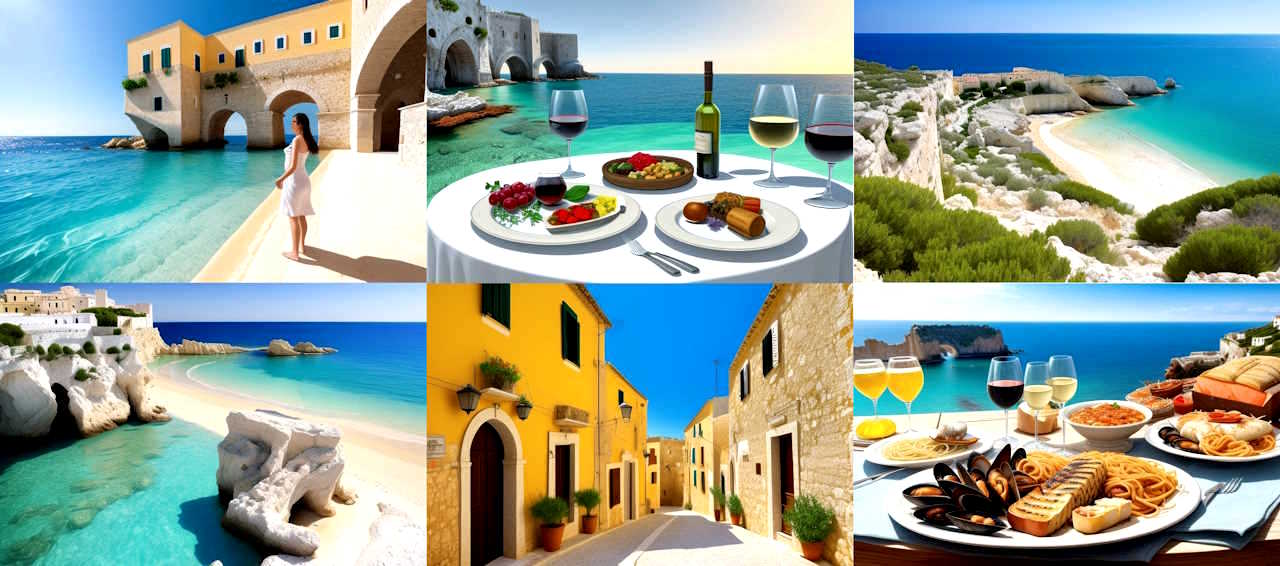 Apulia Escorted Tour – 9 days

Italy Tours

Discover Puglia in nine days, starting from Bari, Trani, Castel del Monte, Alberobello, Matera, Locorotondo, Ostuni, Otranto, Lecce, Gallipoli, Martina Franca, and Polignano a Mare. Puglia | Group Travel | 4 stars | Max. 15 people | 9 days

2.671,00

€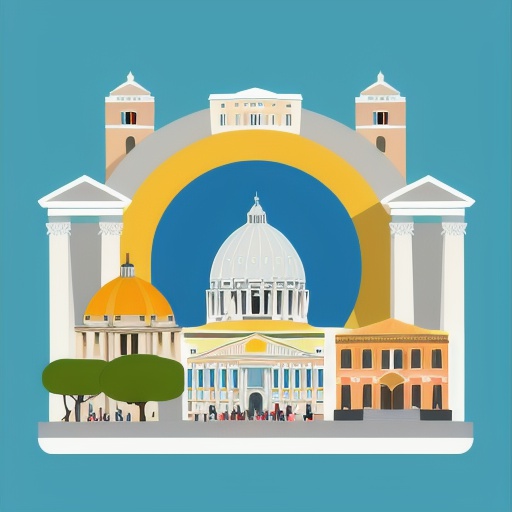 Experiences and travels in Italy
CREATE YOUR TRAVEL EXPERIENCE IN ITALY TOGETHER WITH US!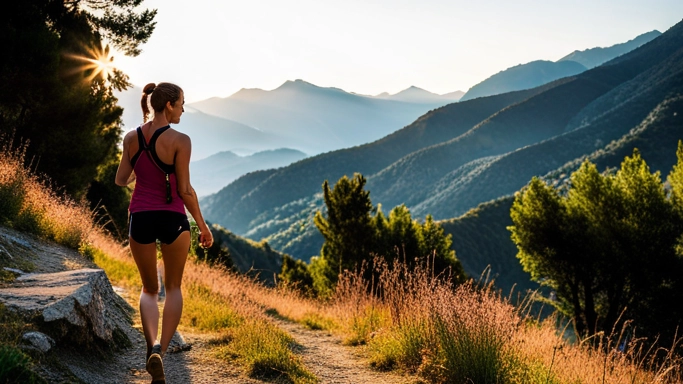 Italy is a country that offers a wide range of original and extreme experiences for the most adventurous travelers. Whether it's exploring the depths of the sea, climbing imposing mountains, or immersing oneself in the rich culinary tradition of the country, there is something for everyone looking for authentic and unique thrills. Italy invites travelers to push their limits, discover new horizons, and live an experience that will remain imprinted in their memory.
more »